HAMPSTEAD DOWNSTAIRS / CELIA ATKIN PRESENT THE WORLD PREMIERE OF
THE TYLER SISTERS
By ALEXANDRA WOOD
Directed by ABIGAIL GRAHAM

Running time: 2 HOURS (WITH 10 MINUTE BREAK)
Got here last? This isn't summer camp, I didn't get here late, I wasn't born.
Details
'A spirited story of modern womanhood' | The Guardian
'Intriguing… entertaining conviviality and relatable familial rivalry' | The Telegraph
'Starkly intimate… the chemistry is profound' | The Times
'Brilliantly expressed… a hymn to the imaginative power of performance' |  Evening Standard
'Engaging and well-crafted' | The Stage
'Extremely impressive' | Time Out
'It's lovely to see a celebration of sisterhood of this kind' | Broadway World
'The most fun I've had in ages… what this play has, more than anything, is life' | ★★★★ The Arts Desk
'Heartwarming and recognisable'  | ★★★★ The Upcoming
'Full of heart and compassion… three thoroughly engaging performances' | Lyn Gardner, Stagedoor
---
Can't get tickets? Keep checking back as tickets returned in advance of the performance will be released for resale on the website. On the day of the performance, the box office runs a returns queue for any tickets that have been returned within 48 hours of that show. The queue opens no earlier than 2 hours before curtain up. Tickets will be sold as at full price (no concessions are available) to the customers in order of the queue, two tickets per customer. We cannot guarantee that returns will be available.
Three women, forty years, one ever-evolving bond.
Alexandra Wood's innovative new play explores the deep and unruly waters of sisterhood.  Fake sick days, Stonehenge, roller skates, champagne and glow-in-the-dark stars. 
The Tyler Sisters is a funny, heartening exploration of time, and the unassuming moments that make up our lives.
Alexandra Wood's plays include The Empty Quarter (Hampstead Theatre), The Initiate (Paines Plough, winner of a Scotsman Fringe First) and an adaptation of Jung Chang's Wild Swans (Young Vic).

Abigail Graham is the director of the Lyric Hammersmith Ensemble and director credits include 31 Hours (The Bunker), Debris (Southwark Playhouse) and Molly Sweeney (Print Room/Lyric Belfast).


Reviews
The Arts Desk

'The Tyler sisters start as they mean to go on: bickering. Middle sister Gail (Bryony Hannah) has come home from uni to find that youngest Katrina (Angela Griffin) has stolen her room. "What about Maddy's? Why didn't you take that?" Gail snaps. "She's in it," Katrina points out. "I am in it, to be fair," confirms eldest Maddy (Caroline Faber), trying her best not to take sides. "I am actually in it."

A traditional family drama might have maintained this dynamic throughout – so often in plays and television series, we see the same feuds arising between the same siblings in later life – even as the sisters have become grown women by the end of this lovely new play, premiering at the Hampstead Downstairs. Writer Alexandra Wood and director Abigail Graham plot a different course: allegiances shift, old rivalries are abandoned and taken up again. The marketing blurb refers to the "deep and unruly waters of sisterhood," reflected in Naomi Kuyck-Cohen's deceptively simple set: blue paint laps at the walls, dotted here and there with glow-in-the-dark stars.'

'Griffin is equally convincing early, as a bratty teenager, and later, as a witty-yet-vulnerable single mum. Her suggestions for the sisters' revenge on Gail's cheating boyfriend are a highlight: "I've got a whole list. They might not be original ideas, but if it gets the job done, what's it matter?" Hannah... hits her stride – literally, zooming around the stage on bright purple roller skates. Faber makes quiet Maddy's inevitable explosion devastating. But like real sisters, all three are best, and most plausible as siblings, when they're bouncing off each other. A rousing karaoke performance of the Backstreet Boys' I Want It That Way is the most fun I've had in ages.' 

'...what this play has, more than anything, is life.'

To read the full review visit The Arts Desk online here.

The Tyler Sisters, Hampstead Theatre Downstairs review – raucous celebration of sisterhood


Laura De Lisle

,

8 January, 2020

The Upcoming

'Three women, three lives, one bond. Alexandra Wood's new and innovative play takes audiences on the journey of three sisters, exploring the highs and lows of being linked by blood. The play spans forty years and with admirable direction from Abigail Graham we are invited into yearly snapshots of the women's lives. These snapshots are moments in time; some small, such as changing bedrooms, and some big, such as illness, pregnancy and break-ups. It is this lovely variation that keeps the audience hooked.'

'The set is incredibly intimate; the Hampstead Theatre provides a space that matches the equally encapsulated plot...Graham directs the cast fluidly about the small set without it ever feeling cluttered, with props used interchangeably to match the scenario.'  

'All actresses successfully execute character arcs and show significant development throughout the performance; this is enhanced by subtle costume changes such as the removal of a hair clip or the addition of lipstick'A shared success of all three actors was their sharp delivery of the dry humour written so successfully by Wood...making the surprising moments of humour all the more witty.'  

'Wood and Graham effectively create the feeling of sisterhood through the dialogue and direction. The arguments the sisters have are ones we've all had before, and the tactile physical acting is heartwarming and recognisable.'

'This piece is a lighthearted and sharp exploration of the mind-boggling dichotomy of being a sister, and what this role brings. If anyone watching is a sister, they will recognise a lot of themselves in The Tyler Sisters, fighting for those shared and endless desires to be heard, listened to and understood.' 

To read the full review visit The Upcoming online here.

The Tyler Sisters at Hampstead Theatre


Brooke Snowe

,

8 January, 2020
Cast
Artistic team
writer
ALEXANDRA WOOD
DIRECTOR
ABIGAIL GRAHAM
DESIGNER
NAOMI KUYCK-COHEN
LIGHTING 
JOSHUA GADSBY
SOUND 
JON MCLEOD
MOVEMENT 
ANGELA GASPARETTO
Cast
MADDY
CAROLINE FABER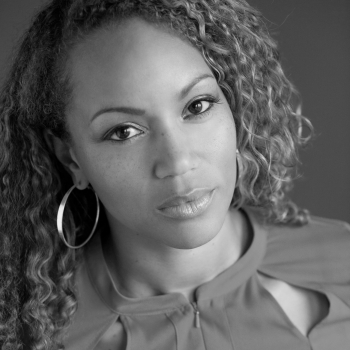 KATRINA
ANGELA GRIFFIN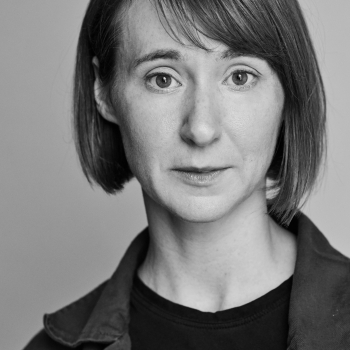 GAIL
BRYONY HANNAH
News
Tickets
First five performances: All tickets £5
The next twelve performances: £12
Performances thereafter: £14
Seniors*: £10 (matinee only)
Under 30s and Students: £10
Access: £6
Groups: For every 9 tickets get the 10th free
*Ages 60+
KEEPING YOU SAFE AT HAMPSTEAD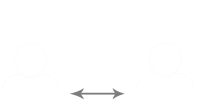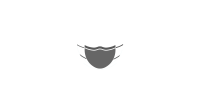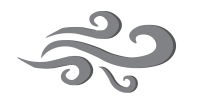 STATE OF THE ART VENTILATION