HAMPSTEAD DOWNSTAIRS / CELIA ATKIN PRESENT
RAVENSCOURT
By GEORGINA BURNS
Directed by TESSA WALKER

Do you think people can change…? I hope so, or I've made a colossal mistake with my career choice!
Details
Idealistic and driven, Lydia is a mental-health professional determined to make a difference. She has given up her comfortable job in private practice to become a therapist at Ravenscourt – where society's most in need can receive treatment. And making progress in treating Daniel – an angry and depressed young man who everybody else has written off – feels genuinely worthwhile. But as Lydia settles into the job, she starts to realise how high the odds are stacked against her being able to really change things for Daniel. Maybe the cynics are right: the system is broken and nobody cares…
Georgina Burns is an alumnus of Hampstead Theatre's INSPIRE course for emerging playwrights; Ravenscourt is her first produced full length play. Hampstead Theatre's Associate Artist Tessa Walker (Big Big Sky, The Glad Game) directs.
---
Our promise to you
In the event of Ravenscourt being postponed, you can choose between a full refund or credit to be used for any show at Hampstead.

As always, our audience, company and staff are our top priority. For more information about how we're keeping you safe, please click here.
Dates
Cast
Artistic team
WRITER
GEORGINA BURNS
DIRECTOR
TESSA WALKER
News
Posted on 6 July 2022
Hampstead Theatre announces four World Premieres for Autumn 2022: Richard Eyre's The Snail House, Rona Munro's Mary, Georgina Burns' Ravenscourt and Joe White's Blackout Songs.
Tickets
First five performances: All tickets £5
Performances thereafter: £20
Seniors*: £12 (matinee only)
Under 30s and Students: £10
Access: £10

*Ages 60+
Content Warnings
CONTENT WARNINGS - RAVENSCOURT
The play contains strong language.
The play contains references to depression and anxiety, suicide and self-harm, and drug addiction.
Please note that our content warnings evolve as the production does throughout rehearsal and previews, so there may be changes made between booking and attending the theatre. If you would like to speak to a member of our team about specific themes or concerns, please call the Box Office on 020 7722 9301 or email boxoffice@hampsteadtheatre.com 
KEEPING YOU SAFE AT HAMPSTEAD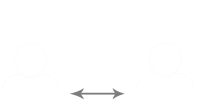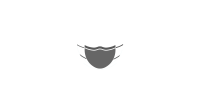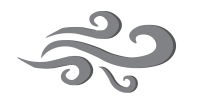 STATE OF THE ART VENTILATION