HAMPSTEAD DOWNSTAIRS / CELIA ATKIN PRESENT
WOLF CUB
WRITTEN AND DIRECTED BY CHÉ WALKER
Running time: 1 hour and 20 minutes without an interval
My eyes turn yellow. Fur springing out all over me and the fangs snapping out from my gums…
Details
★★★★ 'An indelible portrait of a lost soul. An extraordinary piece, beautifully performed.' The Times
★★★★ 'The play carries devastating and seismic power... Something new, exciting and dangerous, with an utterly arresting performance.' Guardian
★★★★★ 'Landmark theatre, with a performance of the highest order. Extraordinary... Compelling... Sheer Excellence. Do not miss it.' Broadway World
★★★★ 'Gutsy and subversive...suggests warm touches of humanity in the unlikeliest places.' WhatsOnStage
★★★★ 'This is a brilliant and delicately devised play... with a masterclass performance by Clare Latham.' London Theatre Reviews
★★★★ 'A haunting monologue that embraces epic events, with a stellar turn from Clare Latham' Helen Hawkins, ArtsDesk
'Wolf Cub is well and truly a play for our times' London Unattached
---
1980s, America. Teenage Maxine has teenage problems. There's moving from the Rural Southern states to Urban Los Angeles with her booze-sodden Dad, there's high school, boys, drugs, murder, Nicaraguan Contras, CIA, the LA uprising, the Northridge Earthquake... Not for the faint-hearted or Ronald Reagan. Blazing through a turbulent coming of age, and now trapped in a country sick with injustice, Maxine's eyes are yellow, her hands are claws and she has a howl desperate for release…

Blending poetic beauty with brutal honesty, Wolf Cub is a visceral odyssey written and directed by Ché Walker, performed by Clare Latham.

Ché Walker makes his Hampstead debut. Previous writing credits include The Frontline and The Lightning Child (both Shakespeare's Globe), Fleshwound (Royal Court) and Been So Long (Netflix). Previous directing credits include Been So Long (Young Vic), Klook's Last Stand (Park Theatre), The Glory of Living (Battersea Arts) and Macbeth (Southwark Playhouse).

Clare Latham performs in her first Hampstead production. Previous credits include Fairview (Soho Rep/Theatre For A New Audience, Off Broadway), Danny and the Deep Blue Sea and A Parable (both Southwark Playhouse), plus Blue Surge and Don't Smoke In Bed (both Finborough). Television work includes Mr Robot and Suspicion.
---
Our promise to you
In the event of Wolf Cub being postponed, you can choose between a full refund or credit to be used for any show at Hampstead.

Hampstead Theatre is delighted to open Wolf Cub following Government advice. As always, our audience, company and staff are our top priority. For more information about how we're keeping you safe, please click here.
---
We present entertaining and original theatre, and we want you to have the best experience possible. We understand that, as part of this, some audience members may appreciate additional guidance on the content of our plays. Click here for more information.
---
An Audio Flyer is available for this production. This is a pre-recorded introduction describing the set, characters and costumes.

Click here to listen to Wolf Cub Audio Flyer
Reviews
Cast
Artistic team
WRITER AND DIRECTOR
CHÉ WALKER
DESIGNER
AMY JANE COOK
LIGHTING
BETHANY GUPWELL
SOUND
JOHN LEONARD
COMPOSER
SHEILA ATIM
ASSISTANT DIRECTOR
EMMA TOLLESON
Thank you to Martin Lighting at Stage Sound Technology.
Cast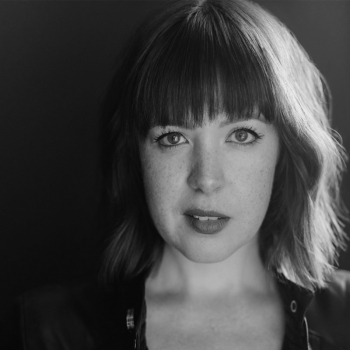 MAXINE
CLARE LATHAM
News
Posted on 14 April 2022
See what reviewers have been saying about Ché Walker's 'extraordinary' and 'landmark' new play, Wolf Cub...
Posted on 22 March 2022
Hampstead Theatre is delighted to announce the cast and creative team for the UK premiere of Wolf Cub, running at Hampstead Downstairs from 8 April until 7 May.
Posted on 1 March 2022
Hampstead Theatre is delighted to announce two additional premieres for its spring season.
Tickets
First five performances: All tickets £5
Performances thereafter: £20
Seniors*: £12 (matinee only)
Under 30s and Students: £10
Access: £6

*Ages 60+
Content Warnings
CONTENT WARNINGS - WOLF CUB
The play contains strong language.

The play contains references to violence, including violence against children and gun violence.

The play contains themes of alcoholism and drug addiction.

The play contains scenes of a sexual nature.


KEEPING YOU SAFE AT HAMPSTEAD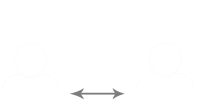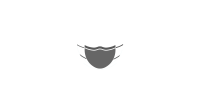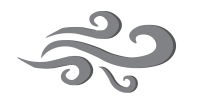 STATE OF THE ART VENTILATION