A HAMPSTEAD THEATRE PRODUCTION
The Judas Kiss
By DAVID HARE
Directed by NEIL ARMFIELD

Running time: 2 hours and 30 minutes, including a 20 minute interval
£15 - £29 (See ticket information)
The everyday world is shrouded. We see it dimly. Only when we love do we see the true person. The truth of a person is only visible through love. Love is not the illusion. Life is.
Details
Rupert Everett gives 'the performance of his career' The Guardian
Oscar Wilde's dangerous philosophy leads him on a path to destruction. The Judas Kissdescribes two pivotal moments on that path: the day Wilde decides to stay in England and face imprisonment, and the night, after his release two years later, when the lover for whom he risked everything betrays him.
With a quiet but burning sense of outrage, David Hare presents the consequences of taking an uncompromisingly moral position in a world defined by fear, expedience and conformity.
David Hare is the author of 28 plays for the stage, 16 of which have been presented at the National Theatre. They include Plenty, Racing Demon, Skylight, Amy's View, Via Dolorosa, Stuff Happens, The Vertical Hour, Gethsemane, and South Downs. His many screenplays include The Hours and The Reader.
Neil Armfield is Australia's leading theatre and opera director. He was Belvoir Street Theatre's Artistic Director for 17 years and helped to make it Sydney's most exciting and beloved theatre. He has nurtured some of Australia's finest actors including Richard Roxburgh, Cate Blanchett, Hugo Weaving, Bille Brown, Jacqueline McKenzie and, particularly, Geoffrey Rush. His extensive opera work includes Royal Opera Covent Garden, the Lyric Opera Chicago, the Zurich Opera, the Canadian Opera, Houston Grand Opera, the Welsh National Opera and the English National Opera.
Rupert Everett makes a much anticipated return to Hampstead Theatre following Some Sunny Day in 1996. His other many stage credits include Pygmalion (Chichester Festival Theatre/Garrick Theatre), the critically acclaimed Blithe Spirit (Shubert Theatre/Broadway) and The Milk Train Doesn't Stop Here Anymore (Lyric Hammersmith). His numerous film credits include The Importance of Being Earnest, My Best Friend's Wedding, and An Ideal Husband.
Freddie Fox makes his Hampstead Theatre debut following Hay Fever (Noel Coward Theatre), Cause Célèbre, A Flea in her Ear (both Old Vic) and The Last 5 Years(Barbican). Film and television credits include The Mystery of Edwin Drood and The Three Musketeers.
Reviews
The Evening Standard

Last time around, it was Liam Neeson and Tom Hollander. Now it's the turn of Rupert Everett and rising star Freddie Fox to portray the doomed love affair between Oscar Wilde and Lord Alfred "Bosie" Douglas, in this superb revival of David Hare's drama by the gloriously reinvigorated Hampstead Theatre. Time has been kinder to The Judas Kiss(1998) than some initial judgments: on second viewing it's revealed as a rich, resonant piece of writing, which at last boasts the ideal cast.

One of the many delights of Neil Armfield's whip-sharp production is the distinct mood that he carves for each act.

Even though we know Wilde will ignore his supporters' exhortations to flee abroad, the first half nonetheless has the momentum of a thriller, as watchful, reproachful friend Robbie Ross (Cal Macaninch) tries in vain to counter Bosie's ill-advised cries of "Stay!"

Everett isn't the most internal of actors, so a snap reaction would be to report that the role of the flamboyant man of bons mots suits him perfectly. Which it does; if there's one thing he can do it's insouciance and Wilde's nonchalant ordering of lobster while the forces of law circle is a treat. Yet there's more to it than this.

Everett, aged and dressed most convincingly, accesses emotions in a way I've never seen in him before. There's a perpetually haunted, hunted look behind both the eyes and the aperçus, which only deepens when he's forced to watch the frivolous Bosie cavorting with a Neapolitan fisherman.

Fox, who has the look of a petulant cherub, intriguingly suggests a boy playing a man's game, confident that a safety net of wealth and privilege will eventually catch him when he falls. Outstanding.




Fiona Mountford

,

13 September, 2012

The Sunday Telegraph

It is, however, Everett's eyes that make the character come devastatingly alive – they are variously dependent, deluded, despairing and ultimately, in the final scene, as a single spotlight falls upon his face, filled with dread.

He has, in Freddie Fox, a worthy leading man. His Bosie is beautiful, but screechy, highly-strung and mad-eyed and with more than a whiff of sulphur about him. Wilde can look upon him only with a weary sense of enslavement.

This is a match made in theatrical heaven; Fox proves, once and for all, that there is a lot more to him than drawing-room comedies and an illustrious surname, and Everett, for his part, performs the unperformable in making Wilde finally seem human.




Tim Walker

,

16 September, 2012

The Guardian

When David Hare's play was first seen in 1998, it suffered from the miscasting of the central roles of Oscar Wilde and Lord Alfred Douglas (Bosie). Now, in Neil Armfield's fine revival, it looks a much richer play – confirming Wilde's aphorism that "a truth in art is that whose contrary is also true". The Wilde that emerges is a multifaceted character: one who can either be admired for his uncompromising moral integrity, or pitied for his wilful capacity for self-destruction.

This is the most convincing dramatic portrait of Wilde that I have come across – one that captures him as both romantic individualist and tragic victim. It also allows Rupert Everett to give the performance of his career. Everett's Wilde is the big, fleshy, heavy-jowled figure we see in the later portraits and the Max Beerbohm cartoons. But there is deep pathos in the way his blubbery features crumple into tears when confronted by the generosity of hotel servants, and a rich vein of anger when, shunned by his friends and isolated from his children, he rails against society's demand for penance as well as punishment. Yet Everett never lets us forget Wilde's enduring intelligence: when the treacherous Bosie denies he was ever homosexual, Everett sardonically mutters: "No, just a brilliant mimic."

Freddie Fox does all he can with Bosie, suggesting that, beneath the tantrums, he was governed by the aristocratic urge for self-preservation, and there is good support from Cal MacAninch, whose eminently sane Robbie Ross plays Horatio to Wilde's reckless Hamlet. I was moved by Hare's searching portrait of a one-sided love that for Wilde proved to be salvation and destroyer alike…




Michael Billington

,

12 September, 2012

The Telegraph

 

The Judas Kiss still stands arrestingly disrobed before us, all the same, as a scintillating play of ideas whose power stealthily increases. Wilde has every reason to seize the chance to flee England – as advised by his loyal friend Robbie Ross (Cal MacAninch, superb in his withheld exasperation) – but he elects to stay on and fight a losing battle. He has every reason to revile the flighty Bosie (played with fantastic child-in-a-nursery petulance by Freddie Fox, son of Edward, and heir to his talents, too), yet he holds true to him.

This isn't through mere obstinacy, vanity, infatuation or a messianic sense of himself as fated to wear the thorny crown of suffering – though these motivations are aired as explanations for his self-made downfall.

In the end, Hare, ably suggests, Wilde stayed true to his faith in beauty, "above everything, and in all things", and with it the rejection of "what is called morality" – even if that meant ruin, separation from his children, and the loss of his talent. Without his cleaving to an integrity his own age could not recognise, our own would the poorer.

You can see that, grandiosely, in Christ-like terms of sacrifice, but strip away the mythology that has grown up around Wilde, and you behold instead just a remarkable man making ordinary, necessary choices.




Dominic Cavendish

,

13 September, 2012

Time Out

Hare skilfully mixes Victorian class snobbery and anti-Irish prejudice into his exploration of the hypocrisy weighted onto Wilde's shoulders, and presents a fascinating portrait of the battle-of-wills between ex-lovers Robbie Ross and Bosie over whether Wilde should flee to France or stay in London post-trial. Cal Macaninch's Ross is agonised by unrequited love, while Freddie Fox is a revelation as Bosie: a beautiful, spoilt boy with daddy issues who sees himself as a victim even as he brings about Wilde's downfall.

Initially, Rupert Everett's Wilde seems flamboyantly familiar. But as the writer loses everything, we understand that this was deliberate. Replacing drolly-delivered quips with weary wisdom, Everett movingly reveals a Wilde for whom superficiality has been self-protection.

Some argued that casting was a weakness of the original West End production of 'The Judas Kiss'. But it's just one of many strengths in Armfield's well-paced, funny and poignant production.




Tom Wicker

,

13 September, 2012

The Times

As an absorbing Oscar, Rupert Everett is padded to simulate Wilde's fleshy frame, his face, beneath a centre-parted wig, sagging with anxiety and incipient despair. He moves with a weary flourish, as if the business of maintaining his celebrated persona has become exhausting. Cal MacAninch's gentle, grave Robbie Ross, Wilde's friend and former lover, offers the succour that's in short supply from Freddie Fox's impossibly pretty Bosie, sneering, snorting and stamping his feet as he propels Oscar towards disaster out of arrogance, naivety and a desire to spite his own hated father.

Everett is desperately moving as he breaks down helplessly over his lobster lunch, and later as, in a rat-infested apartment near Naples, he sits, grey-skinned and penniless, confined to a chair in almost Beckettian fatalistic desolation, awaiting Bosie's final act of treachery. Fox makes Douglas more than a spoilt, aristocratic brat; if what he feels for Wilde isn't love, there is tenderness in it; his rants against the society that condemns them is a muddle of shame, indignation and a penchant for playing the victim.

In the production's final moments, Rick Fisher's eloquent lighting creates such a huge shadow of Fox that he seems to tower over the hunched Everett like the Selfish Giant of Wilde's story for children. The worship of this beautiful monster has helped destroy Oscar, and Everett's Wilde is almost serenely aware that Bosie is unworthy of such devotion; his rage is reserved for a hypocritical morality that continues to punish him after his sentence is served. He is tragic, heroic, human: a flawed Christ figure, fascinating and deeply affecting.




Sam Marlowe

,

13 September, 2012

The Daily Express

The young and currently ubiquitous Freddie Fox is perfectly petulant as the privileged, preening Bosie who is so shallow he makes a puddle of water look deep. He's so keen to throw his toys out of the pram that you can't help but question whether he really could have been that irritatingly selfish. If so, you hunger after some explanation which is seemingly absent here.

Wilde's loyal former lover Robbie (the stern-faced Cal Macaninch) provides a nice contrast, being as restrained as Bosie is highly strung but seeing Everett in luscious full flow will undoubtedly prove the draw here. And while Hare is certainly more concerned about the man beneath the well-crafted quips, he does give Wilde some choice one-liners.

"Christ died at six. He died at cocktail hour," he reflects at one point. It's also the hour, we learn, that Wilde would cry, alone, every night in prison.




Julie Carpenter

,

14 September, 2012
Cast
Cast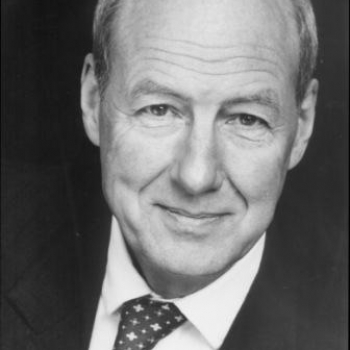 Moffatt
Alister Cameron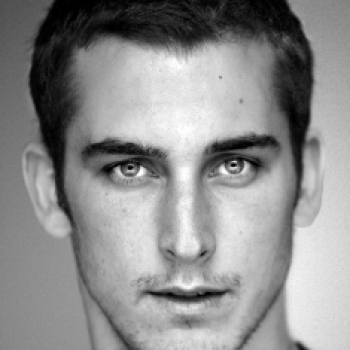 Galileo
Tom Colley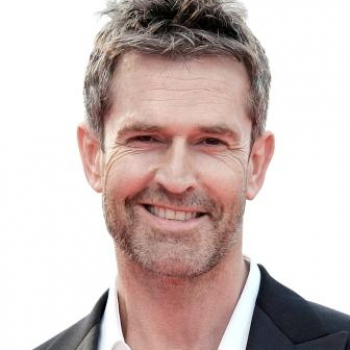 Oscar Wilde
Rupert Everett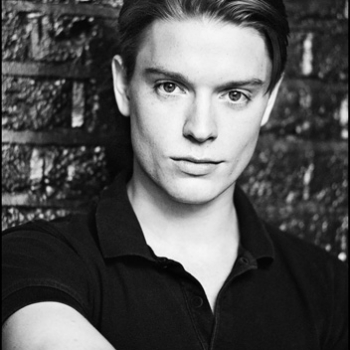 Bosie
Freddie Fox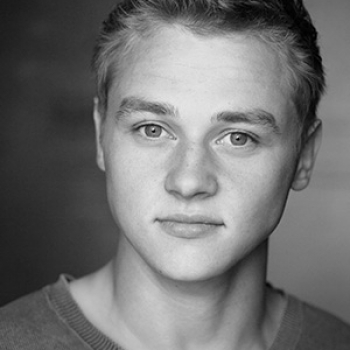 Arthur
Ben Hardy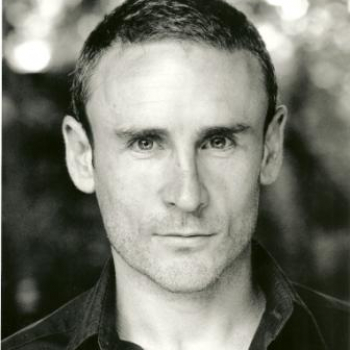 Robbie Ross
Cal Macaninch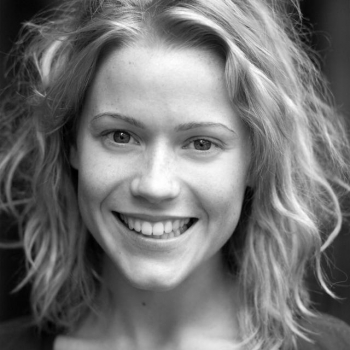 Phoebe
Kirsty Oswald
News
Tickets
Full price: £29
Mondays/previews: £22
Concessions: £15
Seniors: £15 (matinees only)
Groups: For every 9 tickets get the 10th free
Access: £14.50
Audio described performance:
29 September at 3pm, with a touch-tour at 1.30pm
Captioned performance:
25 September at 7.30pm, with a transcribed post show discussion
KEEPING YOU SAFE AT HAMPSTEAD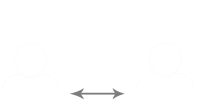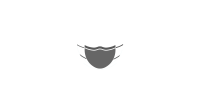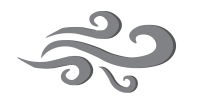 STATE OF THE ART VENTILATION