LITTLE GREY CELLS PRESENTS AT HAMPSTEAD DOWNSTAIRS
Tu i Teraz (Here and Now)
By NICOLA WERENOWSKA
Directed by SAM POTTER

£6 - £12 (See ticket information)
If you want to survive you can't fill your head with the past. Truths and untruths, it's dangerous, all of it. You leave all that. You look forwards.
Details
Marysia moved to England a long time ago. As far as she is concerned she has started a new life here with her teenage son, Kuba. But when her sister Anna arrives from Poland unexpectedly it forces her to think again about her choices. Should you leave your past behind and start over again or is where you come from the most important thing about you? And has Marysia really left everything from her past behind or is she hiding a secret?
A moving, intelligent, vibrant new play about immigration and family loyalties.
Nicola Werenowska's previous credits include Davy's Day and Aftermath (both Mercury Theatre), Peapeakers (Eastern Angles), Not So Dead End (Menagerie/BBC) andCamlodonum as part of Come To Where I'm From (Paines Plough).
Reuniting with Werenowska is Sam Potter (Out of Joint) whose previous directing credits include A Sexual Congress (NT Platform), Heroes (NT Education Tour), Snowbound(Trafalgar Studios) and Cosi Fan Tutte (Glyndebourne Festival and on tour) and associate directing credits include Coriolanus (RSC) and Cyrano de Bergerac (National Theatre).
This play contains scenes of an adult nature
"Catch it if you can: this is a delicate and bold piece of work" – Damian Thompson,The Telegraph
"Consistently imbued with invaluable insights, offering audiences important and moving glimpses of émigré life… There's a strong cast under Sam Potter's direction, with Sowinski and Strepan particularly convincing. Recommended." –The Morning Star
"Nicola Werenowska…. with a talented cast under the direction of Sam Potter… has created a play that is well worth seeing and which promises much for the future."British Theatre Guide
"Ania Sowinski is outstanding as Marysia" West End Frame
"The detail in Mark (Strepan's) performance was truly amazing. A privilege to watch Mark perform." West End Frame
Cast
Cast
Anna Elijasz
George Lasha
Ania Sowinski
Mark Strepan
News
Tickets
Full price: £12
Concessions: £10
Previews: £10
Seniors: £10 (matinee only)
Access: £6
Groups: For every 9 tickets get the 10th free
KEEPING YOU SAFE AT HAMPSTEAD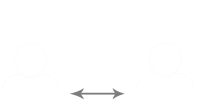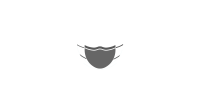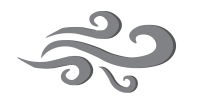 STATE OF THE ART VENTILATION