A HAMPSTEAD THEATRE WORLD PREMIERE
MARY
By RONA MUNRO
Directed by ROXANA SILBERT

She made some very poor decisions. You tried to warn her. You love her yet, and that's a credit to you, but you need to think about what's best for Scotland…
Details
It's 1567. Meet James Melville, an intelligent, charismatic and skilled diplomat who is also one of the most loyal servants of Mary Stuart, the troubled Queen of Scots.  It's a time of political turmoil and the shocking crimes he has witnessed have shaken him. Now he needs to decide who's guilty, who's innocent, and who is too dangerous to accuse.

Change is coming, but at what price?

Rona Munro's new political thriller marks her welcome return to Hampstead after her successes with Bold Girls (1991), The Maiden Stone (1995), Snake (1999), Little Eagles (2011) and Donny's Brain (2012). Famous for her work on Doctor Who as well as her writing for film, TV and radio, Mary is a standalone play but also a companion piece to The James Plays cycle (James I, II, and III, National Theatre of Scotland and National Theatre; James IV, Raw Material and Capital Theatres in association with National Theatre of Scotland), winner of the Evening Standard and Writers' Guild of Great Britain Awards in 2014.
,
Roxana Silbert, Hampstead's Artistic Director (The Haystack, 'night, Mother, The Fever Syndrome, Folk) reunites with Munro, having previously directed her plays Iron (Royal Court) and Little Eagles (Hampstead).
Mary is a T.S. Eliot Foundation commission.
---
Our promise to you
In the event of Mary being postponed, you can choose between a full refund or credit to be used for any show at Hampstead.

As always, our audience, company and staff are our top priority. For more information about how we're keeping you safe, please click here.
---
We present entertaining and original theatre, and we want you to have the best experience possible. We understand that, as part of this, some audience members may appreciate additional guidance on the content of our plays. Click here for more information.
Dates
Cast
Artistic team
WRITER
RONA MUNRO
DIRECTOR
ROXANA SILBERT
News
Posted on 6 July 2022
Hampstead Theatre announces four World Premieres for Autumn 2022: Richard Eyre's The Snail House, Rona Munro's Mary, Georgina Burns' Ravenscourt and Joe White's Blackout Songs.
Tickets
Seats for Mary are currently being sold as unreserved across three price bands: 
Band A - £39.50 (£32.50 for Mondays, Matinees & Previews)
Band B - £32 (£27 for Mondays, Matinees & Previews)

Band C - £25 (£18 for Mondays, Matinees & Previews)




Our concessions are also available at the following rates:
Access members and companions - £17.50 
Wheelchair Users and companions - £17.50 
Students and Under 30s  - £10

Seniors 60+ - £25 (matinees only)




Seat numbers for Mary will be allocated at a later date and e-tickets will be sent to you automatically. When you have received your e-tickets, if you would like different seats, we will be happy to exchange your tickets within the same price band. This will be free of charge and subject to availability.
Content Warnings
CONTENT WARNINGS - MARY
The play contains strong language.
The play contains references to rape.
 
Please note that our content warnings evolve as the production does throughout rehearsal and previews, so there may be changes made between booking and attending the theatre. If you would like to speak to a member of our team about specific themes or concerns, please call the Box Office on 020 7722 9301 or email boxoffice@hampsteadtheatre.com
KEEPING YOU SAFE AT HAMPSTEAD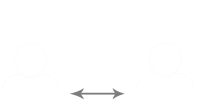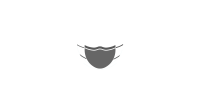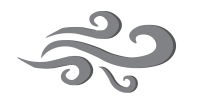 STATE OF THE ART VENTILATION