A HAMPSTEAD THEATRE EUROPEAN PREMIERE
SONS OF THE PROPHET
By STEPHEN KARAM
Directed by BIJAN SHEIBANI

Running time: 1 hour and 40 minutes without an interval
Every family's got their stuff, right? The Douaihys have a habit of dying tragically. We're like the Kennedys without the sex appeal.
Details
★★★★ 'Caustically funny, richly human' The Times
★★★★ 'A real gem of a play' Time Out
★★★★ 'An enthralling experience, both intellectually and emotionally ' The Arts Desk
★★★★★ 'Hijack a train to get there' Libby Purves, Theatre Cat
---
Joseph Douaihy, a gay American Maronite Christian in rural Pennsylvania, has a pretty complicated life. When his father dies as the result of a prank, life truly spirals towards the bizarre. With unexplained pain blocking his athletics career, a desperate new boss who wants to capitalize on his grief, a dependent uncle who thinks he's his legal guardian and a very wayward younger brother, Joseph has a lot on his plate. So he really should not be spending time with the attractive journalist who's looking for the inside scoop on his father's accident….
Tony Award-winning Stephen Karam makes a highly anticipated return to Hampstead following his multi award-winning, box office smash-hit, The Humans. 'The absolutely wonderful new comedy-drama' (New York Times), Sons of the Prophet makes its European premiere having been nominated for the Pulitzer Prize.
Bijan Sheibani returns to Hampstead to direct; his recent credits include The Arrival (Bush), Dance Nation (Almeida), Barber Shop Chronicles and A Taste of Honey (National Theatre).
Irfan Shamji plays Joseph. His acting credits include playing Laertes to Tom Hiddleston's Hamlet, directed by Kenneth Branagh, Chasing Hares (Young Vic), Hamlet and Metamorphoses (Shakespeare's Globe). His numerous film and tv credits include Branagh's Murder on the Orient Express. He is joined by Jack Holden, who was recently in the West End starring in his critically acclaimed and Olivier award nominated production of Cruise, and playing the lead role of Albert in the National Theatre's production of War Horse. Juliet Cowan plays Gloria, she recently starred in the BBC comedy Stuck as well as Everything I know About Love, I Hate Suzie and Fresh Meat.
Joining them will be Raphael Akuwudike (First Touch, Nottingham Playhouse; The Jumper Factory, Young Vic); Holly Atkins (The Book of Dust, Bridge Theatre; Romeo and Juliet, Shakespeare's Globe); Raad Rawi (Measure for Measure, Donmar; and for film and television - A Private War and An Honourable Woman); and Eric Sirakian (The Kite Runner, Broadway; Twelfth Night, Shakespeare's Globe); and Sue Wallace (The March on Russia, Orange Tree Theatre; Allelujah, National Theatre Live).
We are grateful to the Board of Hampstead Theatre for generously supporting this production.
With thanks to Lin and Ken Craig for their gift towards this production.
Reviews
The Times

'Hampstead Theatre.... comes up with this tremendous new tragicomedy by the American writer Stephen Karam.'

'Heavens this is good writing, beautifully realised. "At the risk of stating the obvious, all the characters are equally human," Karam writes in the text. Yes, he adds, even the ones who say stupid things. The sense of grief is palpable, yet so too is the sense of making do and getting on.'

'Samal Blak's artfully spare two-level set uses a minimum of scenery against its black backdrop to make the settings instantly evocative. The acting is terrific. True to the playwright's request, nobody caricatures, everyone hits the seriocomic sweet spot.'

'Caustically funny, richly human, Sons of the Prophet somehow feels familiar and not quite like anything you've seen before. More, please, from its author and from this theatre.'

To read the full review visit The Times online here.

Sons of the Prophet review — grief and grievances in a brilliant tragicomedy


Dominic Maxwell

,

13 December, 2022

Time Out

'Stephen Karam's eccentric comedy about two brothers struggling with their dad's bizarre death is a real gem of a play'

'Sons of the Prophet' follows two parentless young brothers dealing with the unfamiliar interpersonal architecture following their dad's death, and that alone feels pretty season-appropriate, even before you consider the fact that it's very, very funny, contains the odd bit of gorgeous choral music and even has a dinky light-up tree in one corner of the stage.'

'Director Bijan Sheibani's closely naturalistic production is packed with memorably weird performances. Irfan Shamji and Eric Sirakian have an immaculate rapport as twentysomething brothers Joseph and Charles: they constantly talk over each other, Sirakian's little bro needling away at Shamji's suffering big sibling like a wasp buzzing round a bear's ear, their tensions culminating in a hilariously painful-looking fight in a hospital bed. As Bill, Raad Rawi is the cantankerous custodian of tradition, maintaining links to their Lebanese Christian heritage (the family's part of a division of the Eastern Church called the Maronites) by clinging to the gory stories of saints, their perseverance through suffering offering comfort in his. And Juliet Cowan delivers a standout performance as Gloria, the comically clueless wealthy publisher who's paying for Joseph's health insurance, her purse strings loosened by her obsession with his Maronite heritage and the solutions to her own spiritual malaise it seems to hold.'

Another Karam play, 'The Humans', was a big hit for Hampstead Theatre in 2018, so it's easy to see why it's hosting a belated European premiere for this earlier work (which premiered in 2011 in New York). 'Sons of the Prophet' might be a decade-old play set in an obscure Christian community in rural Pennsylvania but there's so much that'll speak to a UK audience in 2022: its insight into the terrors of navigating a failing health system, its sharp comment about class and tokenism in the arts, its exploration of how these brothers keep stumbling along as the world dumps more and more pain at their door.'

'It's a tribute to Karam's skill as a playwright that so much hope and humour shine through this broken but colourful stained-glass-window of a play.'

To read the full review visit Time Out online here.

'Sons of the Prophet' review


Alice Saville

,

13 December, 2022
Cast
Artistic team
WRITER
STEPHEN KARAM
DIRECTOR
BIJAN SHEIBANI
designer
SAMAL BLAK
lighting designer
JACK KNOWLES
sound designer
GILES THOMAS
movement
ALINE DAVID
VOICE
RICHARD RYDER
CASTING
JULIA HORAN CDG
ASSISTANT DIRECTOR
STEPAN MYSKO VON SCHULTZE
company stage manager
KATIE BACHTLER
deputy stage manager
RACHEL HARRIS
assistant stage manager
BENEDICT JONES
Cast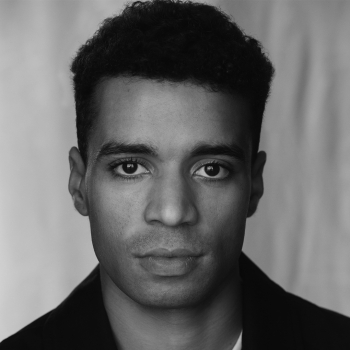 VIN
RAPHAEL AKUWUDIKE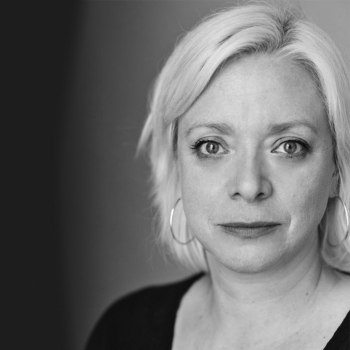 PHYSICIAN'S ASSISTANT/DOCTOR MANOR/BOARD MEMBER
HOLLY ATKINS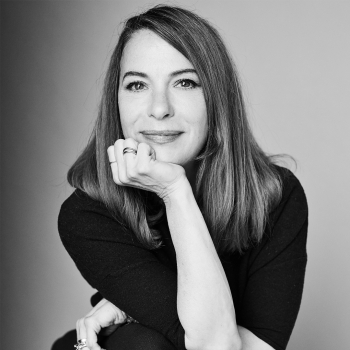 GLORIA
JULIET COWAN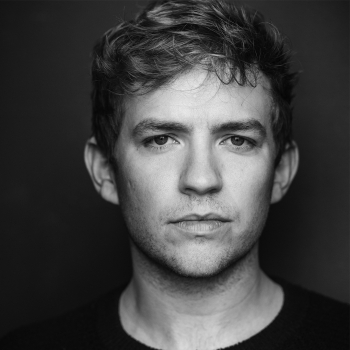 TIMOTHY
JACK HOLDEN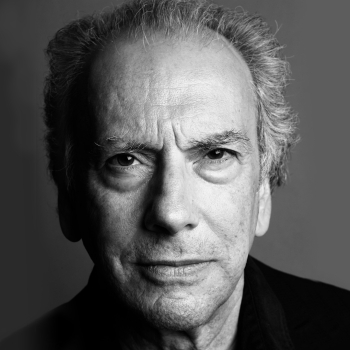 BILL
RAAD RAWI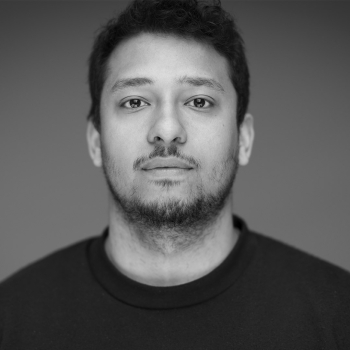 JOSEPH
IRFAN SHAMJI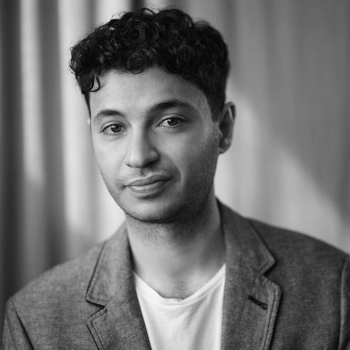 CHARLES
ERIC SIRAKIAN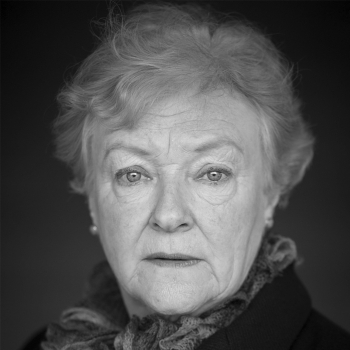 TICKET AGENT/BOARD MEMBER 2/MRS MCANDREWS
SUE WALLACE
News
Tickets
Previews, Mondays and matinees
Full Price: £10/£18/£27/£32.50
Under 30s/Students: £10/£15
Emergency Services/NHS Workers: £10
Seniors*: (matinees only): £20/£25
Groups: For every 9 tickets get the 10th free
Access: £16

*Ages 60+

Tuesday – Saturday evenings
Full price: £10/£18/£25/£32/£39.50
Under 30s/Students: £10/£15
Emergency Services/NHS Workers: £10
Groups: For every 9 tickets get the 10th free
Access: £17.50
All prices are subject to change. Book early for the best price.
Content Warnings
CONTENT WARNINGS
This production contains haze. 
References to death throughout including references to suicide. 
Strong language including racist, homophobic and ableist language. 


Please note that our content warnings evolve as the production does throughout rehearsal and previews, so there may be changes made between booking and attending the theatre. If you would like to speak to a member of our team about specific themes or concerns, please call the Box Office on 020 7722 9301 or email boxoffice@hampsteadtheatre.com
KEEPING YOU SAFE AT HAMPSTEAD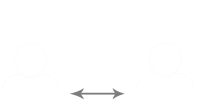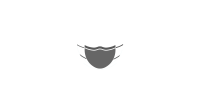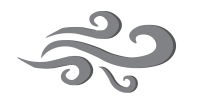 STATE OF THE ART VENTILATION