A HAMPSTEAD THEATRE WORLD PREMIERE
ANTHROPOLOGY
By Lauren Gunderson
Directed by Anna Ledwich

Running time: 1 hour, 40 minutes without an interval
I built you because this is what I do. It's my job. These are my tools, I used them, and honestly it's not that hard – you're basically a chatbot.
Details
'An intriguing, inventive new play… fizzingly intelligent' The Times 
'No chatbot could surely ever write anything as original and compelling' The Guardian
'A highly original, beautifully written piece' Daily Mail
'An atmospheric and philosophically resonant piece' The Telegraph
'Acidly funny' Evening Standard
'A sleek, well-acted production' The Upcoming
'Grippingly watchable' London Theatre
Merril is one of Silicon Valley's leading software engineers, but her life disintegrates when her younger sister Angie vanishes on her way home from college.  A year later, when the police have long abandoned their search, Merril assembles all the digital material Angie has left behind and sets about building herself a digital simulation of her sister.  The resultant 'virtual Angie' offers her some solace – until, that is, it starts to reveal new details about the real Angie's disappearance…
San Francisco-based Lauren Gunderson is one of the world's most produced playwrights; her I and You was a huge success at Hampstead in 2018.  Author of over 20 plays, Lauren has also received the Lanford Wilson Award at the Dramatists Guild Awards and two Steinberg/ATCA New Play Awards. 
anthropology is the twelfth play that Anna Ledwich has directed for Hampstead, where her work has ranged from Labyrinth to the Olivier nominated productions of Dry Powder and Four Minutes Twelve Seconds.
MyAnna Buring (Twilight: Breaking Dawn; The Witcher; Downton Abbey; Ripper Street; A Very Expensive Poison, Old Vic; The Wasp, Hampstead Theatre) plays Merril. She is joined by Dakota Blue Richards (The Golden Compass; Skins; Arcadia, English Touring Theatre), Yolanda Kettle (Patriots, Almeida; Deep Blue Sea, National Theatre and Eden, Hampstead Theatre) and Abigail Thaw (Endeavour and The Strange Death of John Doe, Hampstead Theatre).
Cast
Artistic team
WRITER
LAUREN GUNDERSON
DIRECTOR
ANNA LEDWICH
DESIGNER
GEORGIA LOWE
LIGHTING DESIGNER
JAMES WHITESIDE
COMPOSER AND SOUND DESIGNER
MAX PAPPENHEIM
VIDEO DESIGNER
DANIEL DENTON
mOVEMENT AND INTIMACY DIRECTOR
SARA GREEN
CASTING DIRECTOR
GABRIELLE DAWES
ASSISTANT DIRECTOR
MARLIE HACO
COMPANY STAGE MANAGER
BENJAMIN SMITH
DEPUTY STAGE MANAGER
JULIA CRAMMER
ASSISTANT STAGE MANAGER
ROMA RADFORD
Cast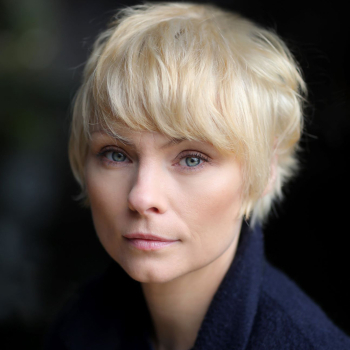 MERRIL
MYANNA BURING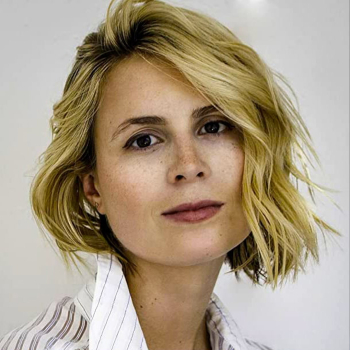 RAQUEL
YOLANDA KETTLE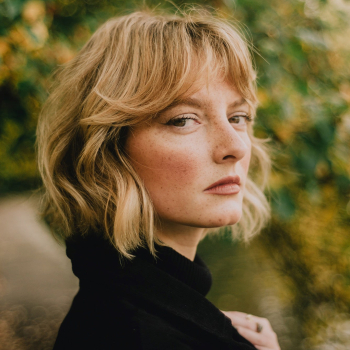 ANGIE
DAKOTA BLUE RICHARDS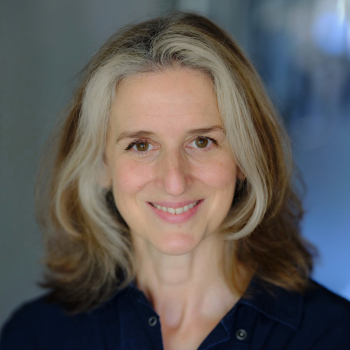 BRIN
ABIGAIL THAW
News
Tickets
Previews
Full Price: £25/£35/£45 
Under 30s/Students: £10 
Access ½ price 
Groups: For every 9 tickets get the 10th free 
*Ages 60+ 
Monday – Saturday 
Full price: £35/£45/£55  
Under 30s/Students: £10 
Access ½ price 
Seniors*: (matinees only): £26/£36/£46
Groups: For every 9 tickets get the 10th free 
All prices are subject to change. Book early for the best price. 
Content Warnings
CONTENT WARNINGS - anthropology
This production contains strong language and haze.
References to death, domestic abuse, substance abuse and suicide.
Please note that our content warnings evolve as the production does throughout rehearsal and previews, so there may be changes made between booking and attending the theatre. If you would like to speak to a member of our team about specific themes or concerns, please call the Box Office on 020 7722 9301 or email boxoffice@hampsteadtheatre.com