Getting To Know You: Jo Boniface, Sales Manager
Posted on 29 August 2014.
Posted in: HT Blogs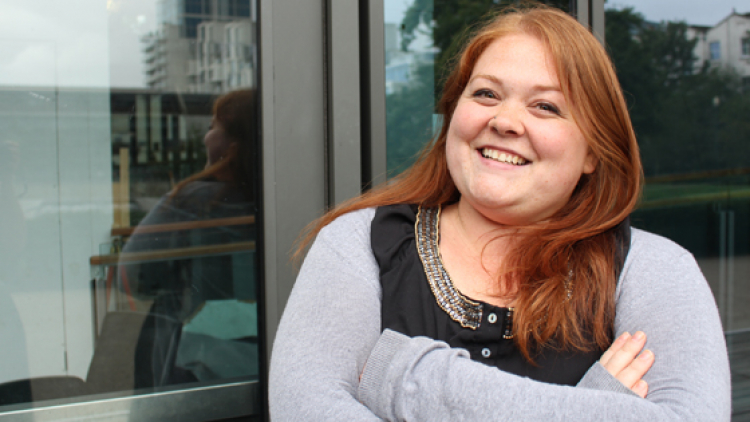 We talk to Jo Boniface to find out what a day in the life of a Sales Manager looks like, from selling tickets and fixing printers to helping customers and dealing with the 'Pied Piper'.
How long have you been working at Hampstead Theatre?
Just over two years.
What does a normal day at Hampstead involve?
Running the box office and dealing with customers. Reporting on sales, and working with development and marketing on different projects. Maintaining the box office system, and our online sales booking process – I build the seating plans that customers book online with. I normally also do some ticket folding, envelope stuffing, phone answering, radio-ing, money counting, and occasionally I sell tickets.
What inspired you to work in theatre?
I did a degree in theatre at Bath Spa University that was very varied and I got to everything from production modules to acting and directing. I then specialised in directing and moved onto freelance directing after university. I wanted to work in a building where I could really get involved in the running of a successful theatre and really feel part of the success of it all – landed on my feet at Hampstead!
What is the best part of your job?
I love seeing a full house of happy customers. Its great when they come out and talk to you about how much they loved all the shows. Or when they call and book tickets they have to chat about the last thing they have seen. I think being part of making someone's theatre experience great is the best part of my job.
What is the worst part of your job?
Fixing ticket printers. Our ones are particularly diva-ish! And half the time I'm never sure if I am making them worse… but I probably shouldn't admit that.
Tell us something that would surprise people to know about your role.
A lot of people think that box office just look pretty and print tickets. I mean we all do look pretty but what surprised me the most is how much we work with other departments, I like to think we are the central nervous system in weird body analogy of the theatre.
Favourite moment working at Hampstead?
A woman came to see Sunny Afternoon who had met her husband at a Kinks concert. They bought tickets together and he passed away the week before they came. She came with her son instead. She came to talk to us after the show and told us that she felt like she had the night they met and as if he was dancing with her. That was a lovely moment to be working on the box office.
Any particularly funny moments while here at Hampstead Theatre?
One press night, once the show had started and I was in the foyer with our Front of House manager Paul, a man, who had had more than his fair share of alcohol came into the foyer with a tin whistle asking us if we wanted him to clear our rat problem with his music. Kind of Pied Piper style. Cue ten minutes of listening to him play the whistle/ trying to get him out the building. He was genuinely convinced he was the Pied Piper!
Favourite play at Hampstead?
Can I choose one for each space? Good People has been my favourite Main Stage show and Downstairs has to be Donny's Brain.
Most of the staff at Hampstead seem to have started in amateur dramatics – tell us about your most memorable am dram experience.
I once played the Magical Christmas Fairy in our towns local am-dram show. I had to sing When you Wish Upon a Star whilst pretending to transform from the fairy on the top of the Christmas tree into a real life crisis-saving fairy godmother. When I say transform it was more a quick dim of the lights and me jumping out from behind said tree. Not helping that my giant pastel blue sparkly dress and wings where actually bigger than the tree itself and very hard to move in. It didn't always work.
Any backstage gossip?
You'd be surprised how much gossip Box Office are privy to from actors and the things that we hear. I'm going to maintain a professional silence – but I will say box office enjoy Haribo if anyone wants to know!
KEEPING YOU SAFE AT HAMPSTEAD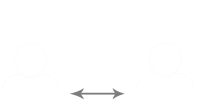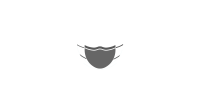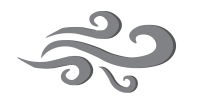 STATE OF THE ART VENTILATION