A HAMPSTEAD THEATRE PRODUCTION
Sunny Afternoon
By JOE PENHALL, WITH ORIGINAL STORY, MUSIC AND LYRICS BY RAY DAVIES
Directed by EDWARD HALL

Running time: 2 hours and 45 minutes including a 20 minute interval
£10 - £35 (See ticket information)
Details
30 July, 1966, as Bobby Moore lifts the world-cup trophy, a hundred thousand fans in Wembley are singing Sunny Afternoon in unison; the number one hit which rocked the nation that summer. But how did that happen? And how did The Kinks end up not only invading America but also being banned from playing there at the height of their career?
Ray Davies' extraordinary life story told with Music and Lyrics by Ray Davies, a new Book by Joe Penhall, Direction by Edward Hall and Design by Miriam Buether, Sunny Afternoon explores the rise to stardom of The Kinks. Set against the back-drop of a Britain caught mid-swing between the conservative 50s and riotous 60s, this production explores the euphoric highs and agonising lows of one of Britain's most iconic bands and the irresistible music that influenced generations.
Ray Davies, co-founder and lead singer of The Kinks, is one of the great innovators of British rock music, and one of our most distinctive songwriters.
Playwright and screenwriter Joe Penhall won the Lawrence Olivier Award for Best New Play for Blue/Orange at The National Theatre. Other plays include Birthday and Haunted Child at The Royal Court. Screenplays include The Road and Enduring Love.
Edward Hall is Hampstead Theatre's Artistic Director. His directing credits at Hampstead include the sell-out hits Chariots of Fire and Raving. He is also the Artistic Director of the award-winning company Propeller.
Reviews
The Telegraph

There are two different routes for those wishing to plunder the pop catalogues of the past to create a stage musical. You can take the Mamma Mia! approach and use the hits of a great band – in that case, Abba – and weave them into an original storyline. Or you can simply tell the story of the band itself, as is the case with another big hit, Jersey Boys, which depicts the career of the Four Seasons.

In this wonderful new show Joe Penhall takes the latter course, and it works a treat. The Kinks are one of the most beloved of all British bands, and as a schoolboy I bought almost all their singles as they came out, from You Really Got Me to Lola, the latter a hilarious and touching song about an innocent abroad who falls for the charms of a transvestite in a Soho club.

The latter was hardly typical rock and roll fare but then Ray Davies, the band's front-man and songwriter has always ploughed his own distinctively quirky furrow. In my view his best songs belong in the pantheon of popular music alongside those of Noël Coward and Cole Porter and are often blessed with a similar mixture of melancholy and wit, though Davies and the Kinks could really rock out as well.

But what makes this show so enjoyable apart from the music – which is immaculately played and sung by the cast, and has the whole audience up on its feet and in state of blissful euphoria by the end – is the fact that the Kinks were also one of the most dysfunctional bands of all time. In particular there has always been a particularly volatile and often downright rancorous relationship between Ray and his younger brother Dave, the lead guitarist.

Mind you, Dave seems to have got on everyone's wick at times with his wild-man behaviour and general brattishness. At one stage in the show we see the drummer so incensed that he clobbers Dave on the head with his bass drum pedal.

Some might complain that the story of a naive band discovering that a large part of the proceeds of their success is going into the pockets of managers and publishers is a touch predictable. But Ray Davies, who is credited with the show's original story, clearly still has the scars on his back. And the account of their banning in the US, where they failed to tow the Musicians' Union line, is often richly comic.

The director Edward Hall marvellously nails the humour and the pathos of the piece, with a neat design by Miriam Buether featuring scores of speaker cabinets. I particularly loved the passages in which we see the band working on songs and witness such great hits You Really Got Me and the immortal Waterloo Sunset coming together for the first time.

John Dagleish charismatically captures the wry, witty grin, and underlying sadness of Ray Davies and George Maguire is very funny as Dave, at one stage swinging from a chandelier in woman's clothing before attacking a hotel reception desk with an axe. Lillie Flynn is genuinely poignant as Ray's first wife, Rasa, and there are lovely comic performances from Dominic Tighe and Tam Williams as the Kinks' first managers, two Tory toffs "having the time of their lives" with this working-class band.

It is an irresistibly enjoyable and touching night, and anyone who loves pop music at its greatest would be mad to miss it.

'Pop lovers would be mad to miss it'


Charles Spencer

,

2 May, 2014

Daily Mail

After an indifferent year for new musical shows in London, here is a belter.

Hampstead Theatre, run by Sir Peter Hall's son Edward, has come up with a Joe Penhall bio-musical about The Kinks.

Funny, stylish, well-performed, quirky — it has everything The Kinks had.

Younger readers (and maybe one or two ancients) will say: the who? To which the answer is, not The Who, silly, The Kinks!

Led by Ray Davies, they were the Sixties London group that came up with songs such as You Really Got Me, Waterloo Sunset, Lola and the closing, title song of this production, Sunny Afternoon.

When I moved to Kentucky in 1980, The Kinks were bigger than The Beatles. Yet for some reason — management rip-offs, a lack of nous, a refusal to compromise artistically — they were never as commercially successful as the Fab Four in the Sixties.

They also fell out with the trade unions in the U.S. Much of America, therefore, did not discover them until the late Seventies.

This show is far better than a mere tribute evening, though it includes lots of Kinks hits. It gives you a strong sense of period — some terrific short hemlines on the girls — yet also well-drawn characters that evolve with the band.

John Dagleish is exceptionally good in the central role. That is not to say that he is exceptionally like the real Ray Davies. His singing voice is not quite the same and he looks different. His achievement is to make us buy the idea of Davies as an unusual, brooding creator, the off-beat, stammering Muswell Hill lad who found he was best able to express himself on a guitar.

Mr Dagleish is tall with a long brow and a low head of curls. He cuts a peculiarly English figure and has stage magnetism which outweighs any vocal shortcomings he might have.

George Maguire is suitably manic as Ray's brother and bandmate Dave. Ned Derrington plays shy bass guitarist Pete, and Adam Sopp wears an heroically bad wig to play drummer Mick. A live band at the back of the stage helps the cast perform the songs. Mr Sopp is ace with the sticks, it has to be said.

We follow the boys from the brink of their discovery in 1964 through various travails for the next 15 years or so. In the first half, the stage backdrop is covered in amplifiers — it is like being in a vast recording studio. Then comes their first visit to America and the back wall is covered in the Stars and Stripes. I almost wrote that the acting is much better than it needs to be, but that perhaps says it all about many recent tribute shows.

One reason this evening works so well is that writer Penhall takes care to slow things down, insert quips and spend time on Ray's marriage to Rasa (Lillie Flynn). A transatlantic telephone-call love duet between them is a lovely moment.

The pride of Ray's father (Philip Bird) in his sons is also touchingly done. We see agents ripping off the band terribly. Dominic Tighe and Tam Williams are perfectly cast as the band's original, genial, English-toff representatives. Less savoury fixers follow. Eventually, the English gents decently resign from managing the band. Cue an a capella version of Days.

I sloped off just as the auditorium's numerous 60-year-olds were starting to dance to Lola. What a great show.

You Really Got Me!


Quentin Letts

,

2 May, 2014

Daily Express

I HAVE distant personal connections with The Kinks as my cousin used to be part of their north London gang and my mother worked in the grocer's shop a few doors down from Ray and Dave Davies's family home on Fortis Green Road.

But you don't have to have heard family stories about the band to know them and their hits.

Two working-class boys from a loving family, together with friends Pete Quaife and Mick Avory, made themselves a big international success thanks to Ray's brilliant songs.

However his explosive relationship with brother Dave, plus bad business deals and problems with the American unions (which led to the band being banned from the country) are well-documented.

Writer Joe Penhall and director Ed Hall make the story seem fresh and full of zingy, Swinging Sixties excitement, though with a bittersweet edge coming from the strained relationships in the band despite their success.

The Davies brothers are at the centre of the show: John Dalgliesh beautifully portrays Ray's thoughtful, outsiderish character while George Maguire is the comic heart of the show as wild young talent Dave.

The musicianship in the show is faultless and the actors playing The Kinks re-create the band wonderfully.

The cast are accomplished, multitalented players who flit between speaking roles and picking up a guitar, drumsticks or tambourine to add to the jollity of the occasion.

Pedants could argue that Sunny Afternoon is nothing more than a superior jukebox musical but the quality of Ray Davies's compositions make this one stand head and shoulders above others.

The hits are there of course but come mixed in with some of his later, more melancholy work which fits seamlessly.

The wit and observation in the songs are reflected in Penhall's script and designer Miriam Buether's set made from hundreds of speakers is a cool trick.

Richard Desmond, chairman of Express Newspapers, also went to see the show and loved it, but then he was loving everything last week.

But if you have had a bad week, Sunny Afternoon will lift anyone's spirits.

Kinky songs are a Ray of light


Clair Woodward

,

4 May, 2014

The Mail On Sunday

Sometimes a play begins conventionally, then turns into a celebration, and finally a gig, with everyone dancing in the aisles, and no one wanting to go home. It happened this week when we baked in the warmth of the gloriously atmospheric Sunny Afternoon, the story of The Kinks.

Joe Penhall's book and Edward Hall's superb staging, against walls of wooden speakers, make for a much more than your average juke-box musical, charting a band's ups and downs. Sunny Afternoon captures the look, the sound, the feel of Swinging London, of Harold Wilson's government and of a World Cup-winning wonderland. Above all, it captures the reality behind the riffs, as lads from nowhere became the new aristocracy.

I wasn't there, alas. The girls twisting and shaking up memory lane – in Adam Cooper'ssuper-duper choreography – to the two-room flat in Muswell Hill where The Kinks kicked off and made me wish I had been, as much for their mini-dresses with matching knickers and knee-high white boots as for the music.

Actually, it all begins with the scruffy stripling oiks (working-class, and proud of it) backing an evening-dressed crooning toff, Robert Wace (Dominic Tighe, pitch perfect), at a ball for dowagers and débutantes, when Ray Davies (John Dagleish), on guitar, decides it's time to express himself with the 'raw sonic violence' that becomes You Really Got Me. It gets you, rude and loud, right in the kidneys. The toff and his friend (Tam Williams) become their managers, dress them up in matching threads (cue Dedicated Follower of Fashion) cooler than The Beatles', making them a bit dangerous, and brand new. And there's spiky social comment you can groove to.

Gangly, sleepy-eyed Dagleish brings a dorky sweetness and laid-back charm to Ray. 'What kind of pop star are you?' asks his hell-raising kid brother, Dave (stunning George Maguire), when Ray chooses to chat up the convent-school girl who becomes his wife instead of, like him, swinging from chandeliers and taking an axe to a hotel reception desk.

There are a couple of show-stopping moments: an a cappella arrangement of Days, led by Wace, and when the fantastic Waterloo Sunset is born, with all the members of the band contributing their individual touch of musical magic. It deserves a transfer to the West EndAND a sequel. Indeed, years of Sunny Afternoons.

You Really Got Me!


Georgina Brown

,

12 May, 2014

The Times

If you're a fan of the Kinks, this catalogue musical depicting the north London band's wobbly rise to the top is the theatrical event of the year. If you're not a fan of the Kinks,Sunny Afternoon will make you one.

Written by Joe Penhall and directed by Edward Hall, this is the most exhilarating rock 'n' roll stage show since Jersey Boys, fuelled by wit, deft storytelling, great acting and musicianship and some of the best pop songs. The West End surely beckons.

How does it manage to be quite so good? For a start, these counterfeit Kinks convince both as a band and as a quartet of fractious friends. John Dagleish neither looks nor sounds exactly like Ray Davies, the band's singer and songwriter, yet he captures a gentle, otherworldly arrogance that serves the story perfectly. George Maguire plays guitar and sings with brash exuberance as the ladies' man Dave Davies, while Adam Sopp and Ned Derrington are a fine rhythm section. Their thrash through You Really Got Me is stupendous, as is seeing them rehearse Waterloo Sunset or sing heavenly harmonies on a cappella Days. Because Davies's songs are literate, plaintive and autobiographical, Penhall's story can keep pushing forwards. Stop Your Sobbing segues from a row between the brothers to Ray's marriage to Lillie Flynn's pregnant, teenage Rasa. The Moneygoround discusses the band signing away 40 per cent of their royalties to their managers.

The compressed but smart dialogue helps us to glide painlessly from Muswell Hill to Top of the Pops to American tours.

The show's dynamism keeps it always exciting. The cast of 15 swap instruments as well as roles — there are two extra onstage musicians — to make a big enterprise feel intimate. Miriam Buether's design covers the walls with amplifiers and sends a ramp to the back of the stalls for Ray to sing from or for mini-skirted dolly birds to dance on.

Though the story ends in the Sixties, an encore of Lola gets the band into their Seventies flares and the whole audience on to its feet. This is a great, very British musical about a great, very British band.

Sunny Afternoon review


Dominic Maxwell

,

2 May, 2014

The Sunday Times

This bio-musical by and about the Kinks' Ray Davies revs up nicely, gets the audience going and leaves most jukebox shows for dust, even if its destination is unsurprising. Don't expect too probing a look at the group's fractious history from Joe Penhall's book. Do expect intra-band bust-ups, some slightly cosy class conflict, management woes and a superb back catalogue. Edward Hall's production surrounds us with amplifiers and 1960s dolly birds, all swinging limbs and rears. John Dagleish's Davies is a dreamy moper who thinks in song; George Maguire is stroppy-sexy, if underused, as his brother, Dave the Rave. When Davies's wife asks "Can you please stop singing so we can have an actual conversation?", you're glad she's ignored. When the cast are blasting the ecstatically priapic You Really Got Me or the hazily recalled nostalgia of Waterloo Sunset, the production is pretty irresistible.

Sunny Afternoon review


Maxie Szalwinska

,

12 May, 2014

Financial Times

"He thinks in song," says brother Dave of Ray Davies early in this exhilarating, hugely enjoyable new musical about The Kinks. It is this that gives the songs their wry, plaintive, narrative quality and it's also the cue for Joe Penhall, writer of Sunny Afternoon, to get the songs to tell the story. They are so closely allied to Ray's experience that they spring naturally out of this biographical account or are very cleverly fitted to it. It's a joy to see classics such as "Waterloo Sunset", "Sunny Afternoon" and "You Really Got Me" emerge tentatively before being given full throttle by the cast, but the show also hints at what it might feel like to be a man whose head is full of music. The most moving moments come when a song articulates what Ray can't manage to say: "I Go to Sleep" is delivered here as a beautifully simple duet with his young wife when he is on tour in America.

Ah yes, America. It didn't go so well for them. Already a fractious, squabbling outfit, the band were urged to tour the US in 1965 to raise their profile, but ended up banned from playing there. It was one of many turbulent passages in their progress from working-class London lads with raw talent to household names. Penhall's script (drawn from Ray Davies' account) is very funny about the endless run-ins with industry figures and the ruthless nature of the music business.

It is great fun and delivered with unashamed glee in Edward Hall's exuberant production. Highlights include a moment when Dave, played brilliantly by George Maguire as a troubled wild child, swings from a hotel chandelier dressed only in ladies' lingerie, and a glowing rendition of "Sunny Afternoon" that summons up the euphoria of England's 1966 World Cup triumph. Meanwhile a versatile ensemble gyrates through the Sixties onMiriam Buether's ingenious set.

There's lovely work from Lillie Flynn as Ray's wife Rasa, Adam Sopp as disgruntled drummer Mick and Ned Derrington as shy bass player Pete, while John Dagleish is simply outstanding as Ray. Neither his looks nor voice are identical to the man himself, but Dagleish is mesmerising as a talented, troubled, truculent artist. And it is, deliberately, the music that is the star of this joyous, touching show.

The music is the star of this joyous account of The Kinks' story


Sarah Hemming

,

2 May, 2014

Evening Standard

Fans of The Kinks will find this new musical irresistible. And anyone who doesn't know their work will be bowled over by the sheer quality of the songs — among them All Day and All of the Night, You Really Got Me and Waterloo Sunset.

It's essentially a jukebox show, intended to celebrate the off-kilter humour and wry pathos of the band's greatest hits. We hear their famous distorted guitar riffs and propulsive percussion, as well as frontman Ray Davies's particular brand of satire and highly literate nostalgia.

The songs are woven into a deceptively simple script by Joe Penhall, who chronicles The Kinks' emergence, rise to fame, awkward attempt to break into America and contractual arguments.

There are the inevitable rifts, marital tiffs and money troubles — handled with a deliberate roughness, because this is a musical that puts heart and soul above the polished slickness we now tend to associate with celebrity.

The chemistry between the band's four members is convincing — never more so than when they're working to develop a new song. John Dagleish is immense as Davies, capturing his quirkiness and charisma. His guitarist brother Dave is given an exciting wildness by George Maguire.

Ned Derrington and Adam Sopp complete the quartet, and in all their dealings we feel the conflict between artistic integrity and commercial savvy. Director Edward Hall ensures that Hampstead Theatre's first musical is suffused with energy and wit, while Miriam Buether's design makes a stunning impact and allows the action to spill into the audience.

And if at the end we're pretty much coerced into a dancing ovation, some of the show's best moments are in fact its more melancholy and reflective ones. Sunny Afternoonillustrates the brilliance of The Kinks and the incisive songwriting of Davies, and it's surely destined for the West End.

'An irresistible new musical which illustrates the brilliance of The Kinks'


Henry Hitchings

,

2 May, 2014

The Independent

No one needs another jukebox musical, least of all The Kinks. Joe Penhall and Ray Davies instead offer the biography of a strange and unruly band, uncovering the pressure points, business decisions, triumphs and disasters behind Davies's writing of England's most painfully truthful songbook.

The hits are gloriously here, as well as judiciously used later songs from the Seventies, when life was beginning to hurt for Ray and his brother Dave. But the suffering and stupidity that went into them is present too. This is the painful, often very funny story of how jukeboxes are filled.

With a giant studio as his basic set, Edward Hall's direction makes full use of a walkway through the stalls, where Sixties "dolly birds" gleefully scream and twist, and Ray (John Dagleish) wanders for sung soliloquies. Dagleish portrays Ray in a wide-eyed daze, with a hint of a nervous stutter, in permanent, perhaps traumatised shock at having become a pop star. He's not always forceful enough to be the concert Ray, but finds the private heart of Sunny Afternoon's co-author. George Maguire's Dave, by contrast, is the play's pill-popping, cross-dressing life-force, and the essence of the younger Davies in his prime.

The Kinks' music is ideally suited to musicals, because writing songs was often how the brothers spoke to each other. This sort of communication is shown most movingly when Ray, lost and lonely in America, sings "Sitting In My Hotel" down the line to his young wife Rasa back home in north London, and she answers with "I Go To Sleep", the ballad Ray wrote while worriedly waiting for news of their daughter Louisa's birth. This juxtaposition has the blindsiding, tearful power of The Kinks' best music. That music's other side is shown at the end of their doomed 1965 American tour, when the band form a protective line in their red hunting jackets, and sneer at the circling music business authorities: "I'm Not Like Everybody Else".

Penhall's conversations with Ray as they collaborated gifts him intimate lines which are clearly the singer's own. When Dagleish's Ray remembers the death of his sister Rene on his 13th birthday, straight after she handed him his first guitar, it has trance-like intensity. The making of "Waterloo Sunset" is another sort of dream, leading into "Lola" and a climactic, exhilarating mini-concert. It is a better ending than The Kinks managed in life, an alternate reality in which bassist Pete Quaife and Ray's wife Rasa never left. In The Kinks' 50th Anniversary year, this feels like a new, vital work by them.

Sunny Afternoon review


Nick Hasted

,

2 May, 2014

The Observer

Sunny Afternoon rocks Hampstead's repertoire. This is the first musical to be staged at the theatre and it's a golden triumph. In the month that We Will Rock You closes, Edward Hall's totally swinging production re-imagines the jukebox musical. This story of the Kinks has – compare Mamma Mia! and The Jersey Boys – both an inner life and a documentary value. In what seems to have been an ideal collaboration between the Kinks' Ray Daviesand the playwright Joe Penhall, Sunny Afternoon does what Stephen Ward the Musicalcould not do: it shows defining moments in the 60s from within, from the point of view of oiks, not of toffs.

The boys from Muswell Hill were different from other bands (groups, they were called back in 1964), not just because they were Brits but because they were not from the north. They went on being different because their songs were so magnificent and because they kept changing. It's Ray's songs you hear here, not those of his brother Dave, and it's his story you follow. First there is the great thumping beat of You Really Got Me, which rips into the dulcet tones of a crooner at a ball stuffed with debs and stockbrokers. Later come the musical chronicles of commuters and lovers on Waterloo bridge, and the subtle complications of the title song, an ironic lament ("taxman's taken all my dough") set to a lovely, elastic, lounging sound.

Penhall has very skilfully embedded the numbers – sometimes heard in fragments, sometimes at exhilarating full rip. They can seem to steal quietly out of Davies so that you believe him when he says he makes a song in order to think. Yet they also push along the plot; often they actually describe it. All the major well-known events are here. The rivalry and tussles between the brothers; the onstage fight in which Dave gets knocked out by the drummer; the banning of the band from the States, cleverly derided by Davies père, who points out that the "most working-class band in the business is brought down by the unions". A beautiful, totally unexpected moment has Days sung a cappella by the band's departing managers, "a couple of old Tories having the time of their lives".

George Maguire has an uncanny resemblance to Dave the Rave, helped by a ramrod straight bob that could only look good on Mary Quant. Using his guitar like a weapon, he manages to be both feral and touching, an anarchic imp who races round in a pink silk petticoat waving an axe. John Dagleish, though not a lookalike, is an excellent, alluring Ray, with a strong but tender voice.

Miriam Buether's design cleverly encloses the action in walls of loudspeakers. The many Davies sisters are snazzily enclosed in those singularly–of-the-period long white skater boots, with knickers that match their bum-skimming frocks. And there is a revelation about one of those sisters that Penhall seems to have prised newly out of his collaborator.

Who could resist it? It even makes me forgive the Kinks for creating a song about a raddled old sot and calling it Susannah's Still Alive.

The Kinks musical Sunny Afternoon is a triumph for Ray Davies and Joe Penhall


Susannah Clapp

,

6 May, 2014

WhatsOnStage

There is nothing not to like in this buoyant, artfully written compilation musical featuring the greatest hits of Ray Davies and the Kinks. The story, insofar as there is one, is by Davies, written up by Joe Penhall and directed by Edward Hall, and it's the best show of its kind since Jersey Boys.

Davies and co, hailing from Muswell Hill, north London, have the same sort of urchin relationship with the big city music industry as Frankie Valli and their American counterparts, and we see them squabbling among themselves, facing down executives, scoring success in the Big Apple before falling out with the musicians' union and getting themselves banned, going on Top of the Pops and ending with the obligatory get-up-and-dance finale.

Ray Davies has collaborated in theatre before with playwrights Barrie Keeffe and Snoo Wilson; but this is his best show so far, paradoxically because it tries to do so little. There's a bit of grit in the edgy relationship between Ray (an immensely likeable and laid backJohn Dalgleish) and his younger brother Dave (George Maguire, curiously enough, looks like a squashed smaller version of the real-life Ray).

But what songs, ranging from troubadour wistfulness to blues and rock and roll, with witty, poetical lyrics and a great variety of rhythmic flair: "You Really Got Me," "Tired of Waiting," "Dedicated Follower of Fashion," "Waterloo Sunset," "Lola" and the title song are all as good as any of the era, and better than most. It's greatly to Joe Penhall's credit, too, that they are strung together not so much with plot lines but through emotional mood and slight narrative tweaks, so there's never a gratuitously "concert" feel to the evening.

Designer Miriam Buether has provided a stage full of speakers and amplifiers and a catwalk-style ramp into the audience, and Elliott Ware's musical direction is terrific, all the cast, including Philip Bird as the voracious music executive Allen Klein and Ben Caplanas his opposite number in London revealing unsuspected instrumental talents. The costumes are spot-on, too, and the celebratory innocence with which the England soccer team's World Cup triumph in 1966 is recalled should help us survive the inevitable disappointments lying in wait in Brazil.

Sunny Afternoon review


Michael Coveney

,

2 May, 2014
Cast
Cast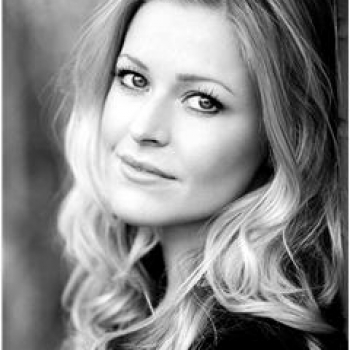 Sister
Carly Anderson
Mr Davies/Allan Klein
Philip Bird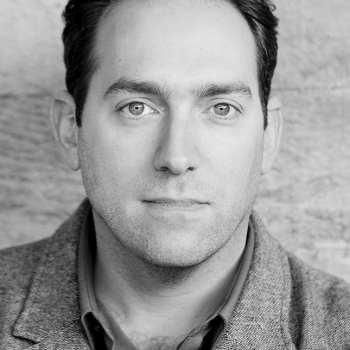 Kassner
BEN CAPLAN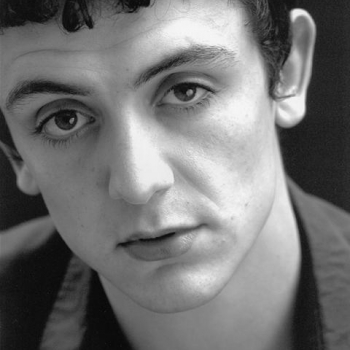 Ray
John Dagleish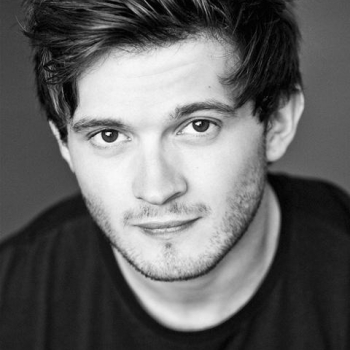 Pete
Ned Derrington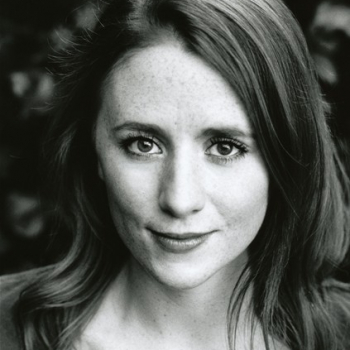 Rasa
Lillie Flynn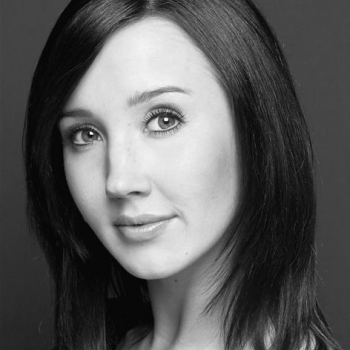 Sister
Emily Goodenough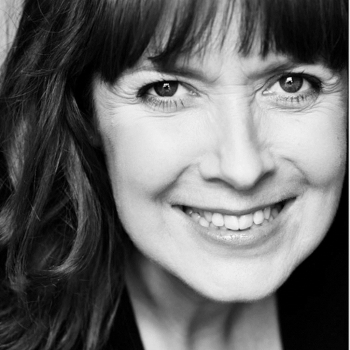 Mrs Davies/Machat
Helen Hobson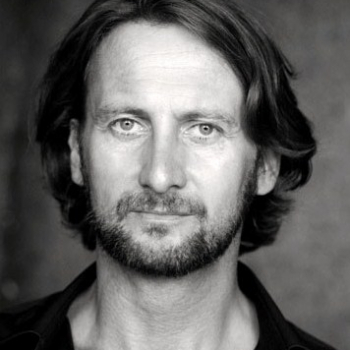 Larry Page
Vince Leigh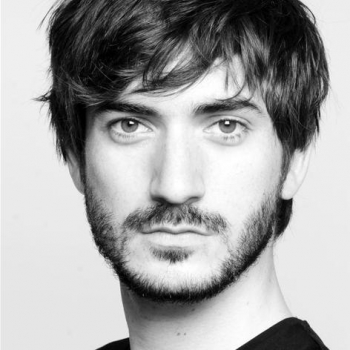 Dave
George Maguire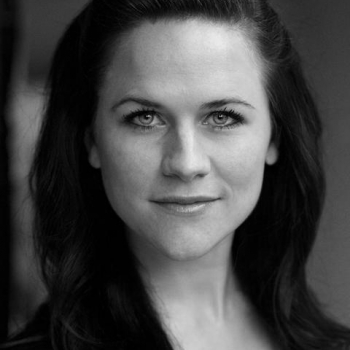 Sister
Amy Ross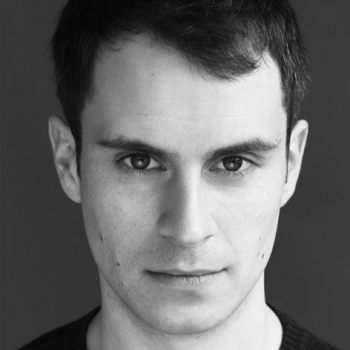 Mick
Adam Sopp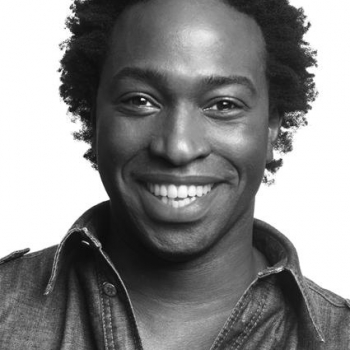 Piven
Marvin Springer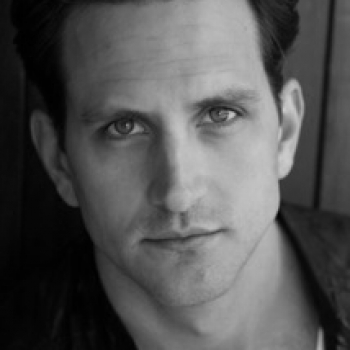 Wace
Dominic Tighe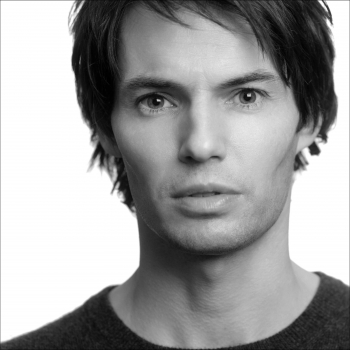 Collins
Tam Williams
News
Tickets
Tuesday – Saturday evenings 
Full price: £32/£29
Concessions: £18* 
Groups: For every 9 tickets get the 10th free
Access: £15
Monday, matinees and Previews 
Full price: £25/£22
Concessions: £15* 
Seniors (matinees only): £18/£15
Groups: For every 9 tickets get the 10th free
Access: £15
*Under 26, Jobs Seekers allowance and Student concession seats are available in the front row of the stalls (AA) and back row of the circle (Q)
Audio described performance:
17 May at 3pm, with a touch-tour at 1.15pm
Captioned performance:
20 May at 7.30pm, with a transcribed post show discussion
KEEPING YOU SAFE AT HAMPSTEAD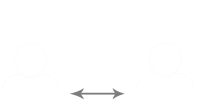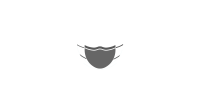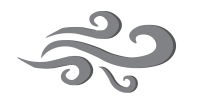 STATE OF THE ART VENTILATION