A cup of tea with... Donny's Brain actor Ryan Early
Posted on 9 October 2012.
Posted in: Hampstead Downstairs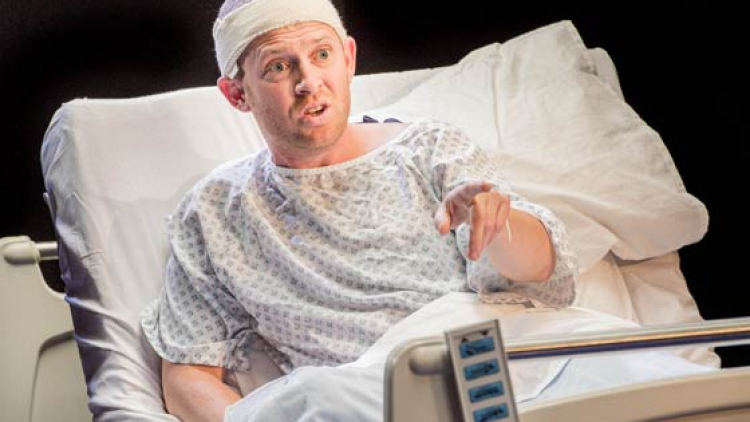 We grabbed actor Ryan Early between performances for a chat about the play, his dream roles and drying up mid-monologue. Ryan (pictured) is currently playing Donny in Donny's Brain.
Welcome to Hampstead Ryan. You're almost three weeks into the Donny's Brain run – how's it all going?
I find myself saying 'this is my favourite job so far' in every job, but I genuinely mean it. I'm in love with all the cast, the play, the part and Hampstead. It's been such a great experience from the read-through to now. A warm, brilliant cast and director. You can't ask for much more.
How is Hampstead Downstairs different from other theatres you've worked in?
I've been lucky enough to work in big theatres and tiny ones and both have their qualities. But doing a new play in an intimate, classy venue like Hampstead doesn't get much better. The audience almost decide night by night the mood of different scenes.
What made you want to become an actor?
I saw my brother in a production of Red Riding Hood when I was 8 and sat there thinking 'I can do better than that…' and that was it. He still thinks he would have been better than me if he had stuck at it and not gone into accounting…
What attracted you to the part of Donny?
I get to spend an hour and thirty minutes in bed. That aside, from the first read of the script I knew it was one of the parts you dream of. A complex, funny, emotional character in the middle of a traumatic nightmare. I'm very interested in exploring mental health and portraying that realistically and honestly.
What is your favourite line in the play? Without giving too much away of course…
'How can falling in love be a matter of memories?' Emily Joyce says it so beautifully and spontaneously every night and it pretty much is the question of the play.
What play have you seen recently that you've really enjoyed? And why?
I saw Saturday Night and Sunday Morning at The Royal Exchange in Manchester. It turned one of my favourite films into an epic spectacular stage show. Clare Calbraith was brilliant.
Any embarrassing moments on stage?
I did a Mark Ravenhill play for the Royal Court and for the only time ever I completely dried, mid monologue. I was supposed to be about to do some pretty awful things to a young boy and I just kept repeating the same line and I eventually just put my fingers in his mouth.
What would be your dream role?
Iago, Mosca, Javert, Brick and any other new written character that you help to create.
Favourite places in London?
I love living in London. I spend a lot of time in dingy old Soho pubs. Peckham Markets and my favourite café at the moment is Kaff in Brixton which sells Jerk chicken for a fiver and someone plays the piano.
If you weren't an actor what would you be?
Fat and lonely.
KEEPING YOU SAFE AT HAMPSTEAD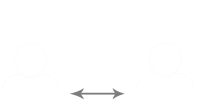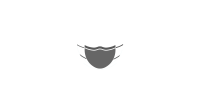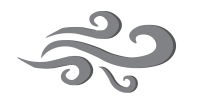 STATE OF THE ART VENTILATION