A HAMPSTEAD THEATRE WORLD PREMIERE
THE SNAIL HOUSE
WRITTEN & DIRECTED BY RICHARD EYRE

I'm not saying I was wise or heroic… I worked in clinics and hospitals and sat on committees and gave advice. I saved lives and I got rewarded and I'm bloody well not going to apologise for it.
Details
Sir Neil Marriot had a 'good pandemic', becoming familiar to millions from his TV appearances as a government medical advisor. His service even earned him a knighthood, and he is now rewarding himself with a lavish birthday party in the hallowed surroundings of his son's alma mater. But, amidst the oak panelling, the champagne and the silver service, his family are at one another's throats again, and he thinks there's something familiar – and somehow unsettling – about one of the catering staff…
Richard Eyre is a vastly experienced director of theatre, opera, film and television who was Artistic Director of the National Theatre from 1988 to 1997. His previous productions at Hampstead have included The Last of the Duchess and Mr Foote's Other Leg. A writer and regular adaptor of other people's work for the stage, The Snail House is his first completely original play.
---
Our promise to you
In the event of The Snail House being postponed, you can choose between a full refund or credit to be used for any show at Hampstead.

As always, our audience, company and staff are our top priority. For more information about how we're keeping you safe, please click here.
Dates
Cast
Artistic team
WRITER & DIRECTOR
RICHARD EYRE
News
Posted on 6 July 2022
Hampstead Theatre announces four World Premieres for Autumn 2022: Richard Eyre's The Snail House, Rona Munro's Mary, Georgina Burns' Ravenscourt and Joe White's Blackout Songs.
Tickets
Previews, Mondays and matinees
Full Price: £10/£12/£18/£27/£32.50
Under 30s/Students: £10/£15
Seniors*: (matinees only): £20/£25
Groups: For every 9 tickets get the 10th free
Access: £17.50

*Ages 60+

Tuesday – Saturday evenings
Full price: £10/£18/£25/£32/£39.50
Under 30s/Students: £10/£15
Groups: For every 9 tickets get the 10th free
Access: £17.50
All prices are subject to change. Book early for the best price.
Content Warnings
CONTENT WARNINGS - THE SNAIL HOUSE
The play contains strong language.
The play contains references to child abuse.
 
Please note that our content warnings evolve as the production does throughout rehearsal and previews, so there may be changes made between booking and attending the theatre. If you would like to speak to a member of our team about specific themes or concerns, please call the Box Office on 020 7722 9301 or email boxoffice@hampsteadtheatre.com
KEEPING YOU SAFE AT HAMPSTEAD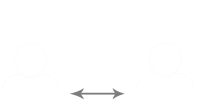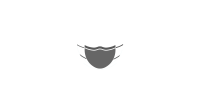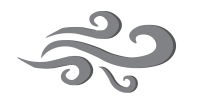 STATE OF THE ART VENTILATION