HAMPSTEAD DOWNSTAIRS AND ERIC ABRAHAM PRESENT
A Human Being Died That Night
By NICHOLAS WRIGHT, BASED ON THE BOOK BY PUMLA GOBODO-MADIKIEZLA
Directed by JONATHAN MUNBY

Running time: 1 hour and 20 minutes with no interval
£5 - £12 (See ticket information)
I was a veteran fighter. That's how I saw myself. But at the end of the day, Pumla, all that I really am is a veteran of lost ideologies. Once you realise that, you lose your innocence.
Details
1997, Pretoria Central Prison, South Africa. Psychologist Pumla Gobodo-Madikizela prepares to sit opposite the apartheid regime's most notorious assassin.
A member of the Truth and Reconciliation Commission, she is interviewing Eugene de Kock while he serves 212 years for crimes against humanity, murder, conspiracy to murder, attempted murder, assault, kidnapping, illegal possession of firearms, and fraud.
How did he become one of the most reviled figures in apartheid history? Is Pumla able to overcome her disgust and hate for this monster and find the human within? And will he even be prepared to open up and tell an educated black woman the truth?
Nicholas Wright makes his Hampstead Downstairs debut following his sell-out hit The Last of the Duchess on the Main Stage in 2011. A Human Being Died That Night is based on the best-selling book of the same name by Pumla Gobodo-Madikizela and explores her extraordinary interviews with Eugene de Kock, her time on the TRC, and how a fundamentally moral person could become a mass murderer.
Director Jonathan Munby makes his Hampstead Theatre debut. Theatre credits include A Number (Menier Chocolate Factory), Company (Sheffield Crucible), The Prince of Homburg, Life is a Dream (Donmar Warehouse) and A Midsummer Night's Dream (Shakespeare's Globe).
Matthew Marsh returns to Hampstead Theatre to play Eugene de Kock, following No Naughty Bits in 2011. His previous credits include The Last of the Haussmans, Blood and Gifts (both National Theatre), Proof (Mernier Chocolate Factory) and the Oscar winning film The Iron Lady.
Hampstead also welcomes back Olivier Award winner Noma Dumezweni, as Pumla Gobodo-Madikizela, following Little Eagles (2011). Her theatre credits include Feast, A Raisin in the Sun (both Young Vic), Romeo and Juliet and Julius Caesar (both RSC).
'Both Dumezweni and Marsh give intelligent and at times emotional performances, which afford insight into how apartheid shaped the psyche of the different South African people' Thesouthafrican.com
A Human Being Died That Night originally ran at Hampstead Downstairs from 10 May - 15 June 2013, presented in association with Eric Abraham. It then toured South Africa, visiting The Fugard Theatre in Cape Town and Market Theatre in Johannesburg. It returned to Hampstead Downstairs from 21 May - 21 June 2014, with Eric Abraham presenting a Fugard Theatre production. 
Reviews
Independent

Indicating his leg shackles, the caged cell, his garish uniform, and his female visitor, the mass murderer makes a semi-humorous allusion to The Silence of the Lambs.

But there's not one iota of sensationalism in this profoundly searching duologue about guilt and forgiveness, expertly adapted by Nicholas Wright from the penetrating book of the same name in which Pumla Gobodo-Madikizela, a black township-born professor of psychology, analyses her series of prison interviews with Eugene de Kock, the notorious commanding officer of the apartheid death squads, nicknamed "Prime Evil" by his own men.

In Jonathan Munby's extraordinarily intense production, Matthew Marsh is magnificent as de Kock, the clipped, almost courtly Afrikaans manner barely able to contain the agony of remorse that is awakening within. He seethes with scathing rage at the hypocrisy of the apartheid regime that manufactured killers crazed enough to do its undercover dirty work for it and then left him as the symbolic scapegoat.

This doesn't remotely excuse the atrocities he committed but it provides an explanatory ideological framework. Noma Dumezweni superbly captures the psychologist's humane patience, her wariness of being manipulated, her questioning of her own empathy and the persistence that finally pushes de Kock into a harrowing, breakthrough recognition of the full humanity of one of his victims. Raising complex, painful questions about responsibility and reconciliation, this 80-minute piece is unmissable.

A Human Being Died That Night Review


Paul Taylor

,

29 May, 2014

The Times

"What should our attitude be to people who have committed atrocities?" That's the question the South African psychologist Pumla Gobodo-Madizikela asks at the start of this remarkable play by Nicholas Wright, which depicts her real-life interviews with the most notorious killer of the apartheid era, Eugene de Kock. 
Nicknamed "Prime Evil", de Kock was imprisoned for 212 years in 1996, convicted on 86 charges for his actions while in charge of C1, a counter-insurgency unit of the South African police. Wright's play is based on the 20 hours of taped interviews between him and Gobodo-Madizikela in 1997 as part of the Truth and Reconciliation Commission's activities (later the basis for a book). And though some dialogue is Wright's own, it's all propelled by a jaw-dropping, matter-of-fact vividness. 
So Eugene tells Pumla (they negotiate, uncomfortably, to use first names) that the word "kill" was never used within his unit, that such a command was only ever inferred. He never killed children or women, "unless they were armed". With his cultivated Afrikaans tone, his thick glasses and slight stutter, Matthew Marsh's Eugene is no big-screen psychopath. Even if, as he sits in chains in his prison cell, he jokes that that's what he resembles. "Does this set-up here make you think of a certain film with Jodie Foster and Anthony Hopkins?" he asks. 
Noma Dumezweni's calm, high-flying Pumla wants to stay detached. 
Yet she, and we, get attached to Eugene, who admits to regrets yet argues that he was a "cog in the system". He has become white South Africa's scapegoat and black South Africa's culprit, he insists, while political expediency allows other evil-doers to walk free. 
Are we being played by this intelligent, ironic, manipulative man? Can we accept that the blame must be shared by the society that sanctioned him? Wright's play takes us way past thinking of this man as a one-off monster, and blows the dust off words such as "blame" and "forgiveness". 
If that makes A Human Being Died That Night sound worthy, far from it. Jonathan Munby's 80-minute production is intense, certainly, but thrillingly so, and cut with humour. Marsh is phenomenal as de Kock, straining at his orange jumpsuit like the Incredible Hulk at times, yet retaining his almost headmasterly, cultivated tones whatever the barbarities he describes. We watch the brilliant Dumezweni watching him, encouraging him with practised empathy, her composure cracking only in a 2001 coda that touches on the Aids crisis that President Mbeki's government so disastrously denied. It's not the monsters we have to worry about, it's the human beings.

A Human Being Died That Night review


Dominic Maxwell

,

29 May, 2014

The Guardian

There is a moment near the start of Nicholas Wright's play, based on the book by South African psychologist Pumla Gobodo-Madikizela, who spent several years interviewing Eugene de Kock, when Silence of the Lambs is invoked.

Gobodo-Madikizela has gone to visit De Kock, who was a paid assassin for the apartheid regime, and is now serving two life sentences plus 212 years for his "crimes against humanity". He is dressed in an orange jumpsuit and chained by his feet to the floor. She is on a chair with wheels and has been given instructions on how to wheel back speedily in case he tries to attack her. "Doesn't it make you think of a certain film with Jodie Foster and Anthony Hopkins," he inquires. Is he toying with her? Or just trying to break the ice?

Wright's play, which gets scorching, vivid performances from Noma Dumezweni as Gobodo-Madikizela and Matthew Marsh as South Africa's most reviled man, cleverly excavates the natural drama of the situation, in which a white Afrikaner man and a black African woman face each other across a table. This is not just two people. It is the old South Africa and the new South Africa. It is a test of them both, and of the limits – or not – of forgiveness and empathy. The future of South Africa, or indeed any society living with the aftermath of repressive violence – might just depend on it.

The title is, of course, ambiguous. De Kock doesn't just murder others: with each pull of the trigger and blast of a bomb, he murders a part of himself and the small boy with a stutter who he once was long ago.

There is genuine dramatic tension in the proceedings, neatly exploited by Jonathan Munby's production, which begins as if at a conference and then physically moves the audience so we feel what it's like to enter the confining, barred space of a prison cell. There are constant questions, too: is De Kock merely playing Gobodo-Madikizela in the hope she may be able to help get his sentence reduced? Does guilt really manifest itself in washing or has he just studied Lady Macbeth? Does De Kock deserve sympathy because he was treated far more harshly than many of his colleagues who now walk free? Does reconciliation always follow on from repentance?

De Kock's absent victims seem to fill the theatre like ghosts. It's hard to watch, not least because in our hearts we all know, as Gobodo-Madikizela knows, that there are no monsters in this world, only other human beings just like us.

A Human Being Died That Night review – a scorching look at apartheid guilt


Lyn Gardner

,

29 May, 2014

Evening Standard

Eugene de Kock must rank as one of the most notorious figures in modern South Africa. A police colonel under the apartheid regime, he was responsible for the deaths of dozens of activists and earned the nickname "Prime Evil" on account of his brutality. Now he languishes in jail.

Nicholas Wright's play depicts this convicted murderer with bracing vividness. It's an adaptation of a book by Pumla Gobodo-Madikizela, a member of Nelson Mandela's Truth and Reconciliation Commission. She questioned de Kock at length and her interviews form the meat of the play, with Matthew Marsh's chained and sometimes contrite de Kock welcoming the opportunity to represent himself as "a cog in a bigger system" — the victim of historical circumstance, rather than the Hannibal Lecter figure of popular myth.

Jonathan Munby's taut production would bring Lecter to mind even if de Kock didn't mention him. We begin in the theatre's bland foyer, with Noma Dumezweni's Pumla launching into a lecture on the human capacity for good and evil. But as we move into Paul Wills's stark interpretation of Pretoria's Central Prison, we walk around the outside of de Kock's cell and find ourselves transformed into nervous voyeurs.

At the heart of what follows is Pumla's assertion that "forgiveness is not forgetting". Wright wants to expose familiar notions of blame and resentment to fresh scrutiny. As he explores this psychologically rich terrain, he certainly isn't constructing a case for de Kock's defence. But he does present him as a complex man and an unlikely villain.

The relationship between the two characters is absorbingly portrayed. At first Dumezweni has a rigid dignity as Pumla, yet this gives way to raw feeling. As she probes de Kock's motives, she describes herself as being "invaded". Meanwhile de Kock quavers with emotion as he opens up to her, and Marsh skilfully suggests the tension between his different views of himself — as a grizzled veteran of lost causes, a scapegoat, a crusader, and a meticulous pragmatist who now needs to pay attention to his conscience. This nuanced picture of the couple's encounters makes for an intimate and intense experience.

Jonathan Munby's taut production depicts convicted murderer Eugene de Kock with bracing vividness and subtlety


Henry Hitchings

,

29 May, 2014

Time Out

Portraying the man with the nickname 'Pure Evil' on stage is nothing if not daunting: who could feel empathy for the murderous South African apartheid police colonel Eugene de Kock?

But at the heart of 'A Human Being Died That Night' is a character that tests simple notions of good and evil. Playwright Nicholas Wright has adapted Pumla Gobodo-Madikizela's book of the same name, which is based on 40 hours of interviews with De Kock. It often makes for stomach churning listening and, extraordinarily, he never tries to hide from what he did. This is the story of a man who wants to confess truthfully to his part in state-sanctioned horrors and who also wants to be given the chance to repent.

As an exploration of forgiveness, and an unveiling of the disturbing ease with which humanity can commit terrible acts of cruelty 'A Human Being Died…' is riveting. It brings the hell of apartheid sharply into focus. The play is weaker where Wright confuses the subtleties of Gobodo-Madikizela's and De Kock's relationship: though it's clear there's an understanding between interviewer and interviewee, the suggestion that there's a hint of friendship doesn't really work.

That's not the fault of the two actors, however. As De Kock, Matthew Marsh's entire body is consumed in the retelling of his character's crimes. His twitchy, stammer-tinged voice gets louder and then softer as his appalling memories take hold of him. It's watching his palpable tension that you begin to understand he is truly sorry for his actions. Noma Dumezweni as Gobodo-Madikizela is a perfect immovable reflection for De Kock's revelations, her perplexed face and strong voice brings layers to a role that has few.

Jonathan Munby's smart, simple production opens in a lecture hall on the outside of the theatre before moving us into the darkness of the theatre and of one man's psyche. And what an exceptionally dark and complex place that is.

A Human Being Died That Night review


Daisy Bowie-Sell

,

29 May, 2014
Cast
Cast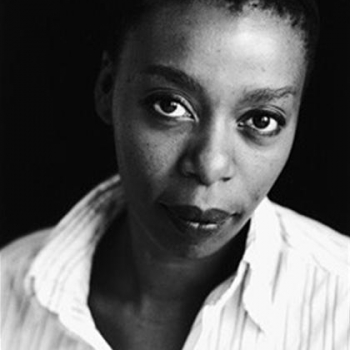 Pumla Gobodo-Madikizela
Noma Dumezweni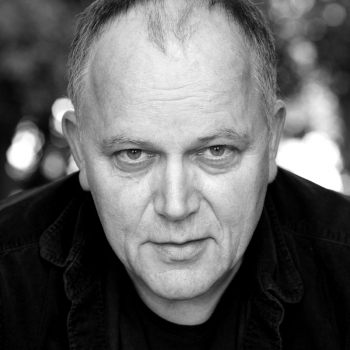 Eugene de Kock
Matthew Marsh
Prison Guard
Martins Imhangbe
Prison Guard
Ken Nwosu
News
Tickets
First five performances: All tickets £5
Full price: £12
Concessions: £10
Seniors: £10 (matinee only)
Access: £6
Groups: For every 9 tickets get the 10th free
KEEPING YOU SAFE AT HAMPSTEAD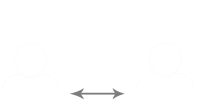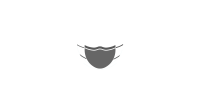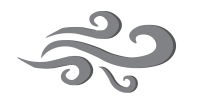 STATE OF THE ART VENTILATION