A HAMPSTEAD THEATRE PRODUCTION
Good People
By DAVID LINDSAY-ABAIRE
Directed by JONATHAN KENT

Running time: 2 hours and 5 minutes including a 20 minute interval
£10 - £35 (See ticket information)
I never had anyone watching from a window for me. You got lucky.
Details
In South Boston you're starting on the wrong side of the tracks, so just making ends meet will require all the energy you can muster. And when sharp-tongued single-mother Margie loses yet another job she'll do anything it takes to pay the bills. Hearing that an old boyfriend who has made good is in town, she decides to corner him – with unexpected results all round.
David Lindsay-Abaire's funny and tender drama explores how even if you live on the brink, destiny can have a way of surprising you. David won the Pulitzer Prize for his critically acclaimed Rabbit Hole, which also earned several Tony Award nominations – his film adaptation of Rabbit Hole starred Nicole Kidman.
Jonathan Kent makes his Hampstead Theatre debut. His numerous directing credits include Sweeney Todd and Private Lives (Chichester Festival Theatre and West End). Between 1990 and 2002 Jonathan was joint Artistic Director of the Almeida Theatre, which he founded as a full-time producing theatre.
Olivier Award-winning actress Imelda Staunton returns to Hampstead Theatre for the first time in 20 years. Recent theatre credits include Sweeney Todd (Chichester Festival Theatre/West End) and A Delicate Balance (Almeida Theatre). Film credits include theBAFTA winning Vera Drake, Sense and Sensibility, Shakespeare in Love and Harry Potter and the Deathly Hallows.
Lloyd Owen makes a highly anticipated return to Hampstead Theatre following Loyalty in 2011. Recent theatre credits include NT50, Blood & Gifts, and Paul (National Theatre),The Bodyguard (Adelphi). TV and Film credits include Monarch of the Glen (BBC) and Apollo 18.
Reviews
Evening Standard

Imelda Staunton is on sensational form in this smart play by David Lindsay-Abaire, which receives its London premiere after success on Broadway. Staunton delivers a performance of earthy humanity, suffused with wit and sensitivity.

In the tough world she inhabits, you're known as one of the 'good people' if you come from solid, decent, unpretentious stock. The play deftly explores other ways of thinking about goodness. It is set in Boston, but the issues are pretty much universal, as we tuck into meaty questions to do with class, identity, financial anxiety and the importance of characters' roots. Luck also plays a part: we see Margaret at the bingo – twice – and it's clear that even modest winnings can transform the lives of people like her and her splendidly sour friends Jean (Lorraine Ashbourne) and Dottie (June Watson).

Lindsay-Abaire may be best known for having written the book and lyrics for Shrek: The Musical. Here, though, he shows a different array of skills: an acerbic sense of humour, an edginess that's never less than believable, and a great ear for a knockout line.

After a first half that's quietly entertaining, the second half is blisteringly funny. Staunton is expertly supported by Lloyd Owen, who captures Mike's extreme discomfort when faced with evidence of his highly selective memory. And Angel Coulby is deliciously good as his regal yet savvy wife.

Jonathan Kent's crisp production ensures that the action clips along appealingly – each half is about fifty minutes. True, Good People doesn't have a startling plot, but in its pin-sharp observation – and in what it leaves unsaid – it manages to be deeply eloquent.

Good People review


Henry Hitchings

,

6 March, 2014

Sunday Telegraph

What makes the piece so satisfying is that it requires the audience to make almost continual re-appraisals of the goodness that is supposedly in its protagonists: at one moment it is Mike who elicits our sympathies, then it is Margie.

Jonathan Kent's assured and stylish production gives Staunton and Owen a chance to shine, but the supporting characters are on strong form, too. The dialogue between Margie and the women that she hangs out with – her brassy, bossy pal Jean (Lorraine Ashbourne) and her wonderfully eccentric landlady Dottie (June Watson) – is as quick and sassy as an old episode of Rhoda.

The goodness in them is also something of a moveable feast. Even Stevie – Margie's line manager who is played by Matthew Barker – turns out to have his redeeming features after he has to sack her in the show's opening moments.

With her recent experience on Top Hat and A Taste of Honey standing her in good stead,Hildegard Bechtler, the designer, comes up with some clever evocations of life on the wrong and the right side of the tracks.

This is a well presented, intelligent and adroitly played piece. And it usefully nails the lie, by the way, that there is no such thing as snobbery in American society. They are every bit as bad at it – if not a whole lot worse – than we are.

Imelda Staunton stars in an intelligent, stylish, new play at Hampstead Theatre about living on the wrong side of South Boston's tracks


Tim Walker

,

10 March, 2014

The Times

It doesn't pay to be complacent about our great actors, but then neither does it come as a huge surprise when Imelda Staunton adds to her list of brilliant performances in Good People. Playing Margaret, a 50-year-old single mother with a disabled adult child in the blue-collar Boston district of Southie, she displays wounded tenacity and intemperate wit.

It's a detailed yet propulsive performance that weaves brashness with heartbreak in a breath.

What is a surprise — a really nice surprise — is just what a nimble, resonant piece of writing this is from the American playwright David Lindsay-Abaire, best known for his play and film Rabbit Hole. You could call Good People a comedy of manners with something substantial at its heart. You could call it a look at class, at the role of luck in even the most hard-earned success story, wrapped up in a tender yet often howlingly funny drama. What's certain is that this expertly told account of a broke, desperate woman meeting an old flame who is now a wealthy doctor is delectably uncomfortable to sit through.

Lindsay-Abaire, who grew up in Southie, makes Margaret's poverty palpable. She is desperate for work, and a friend tells her she has bumped into their old pal Mike: "He was always good people, Mikey."

Mike doesn't return her calls, so Margaret turns up at his surgery to see if he's got any work going. What ensues is a superbly awkward exchange in which Mike's reined-in bedside manner is tested to the limit by Margaret's bumptious attempts to get him to help.Lloyd Owen gives Mike a practised, appealing cordiality that he wears like a suit in this gorgeously sticky scene.

It's just the warm-up, though, for a Second Act in which Margaret turns up at the swish home of Mike and his young, black, literary-professor wife, Kate. OK, class-clash comedy about artisan cheeseboards is nothing new. Not only does Lindsay-Abaire pull off such strokes with unusual aplomb, though, but he also writes smart, self-aware characters whose unease with each other is motored by more than just embarrassment.

"You escaped, I didn't," says Margaret. "You had a bit of help, I didn't."

If there are any good people here, it's the loudly spoken but quietly heroic Margaret.Angel Coulby is seamless as the charming Kate, and there is sturdy support from June Watson and Lorraine Ashbourne as Margaret's friends and from Matthew Barker as her young ex-boss, who shares the women's bingo habit. And though there is an element of contrivance in the way Lindsay-Abaire manipulates Mike at the end, Jonathan Kent'sproduction and Hildegard Bechtler's revolving set are so spot-on you swallow it all gladly. I'd call it a smart, painful social comedy with a head and a heart.

Good People review


Dominic Maxwell

,

7 March, 2014

The Telegraph

Imelda Staunton, all five foot nothing of her, gives a performance of engaging energy, resilience and wit that really has you rooting for her character, as well as moments of sudden desolation when all the wind goes out of her sails – though never for long.

And Jonathan Kent, who directed Staunton in Sweeney Todd, has come up with a taut, superbly acted production, deftly designed by Hildegard Bechtler.

Lloyd Owen brings a touch of darkness to the role of the doctor, Angel Coulby is excellent as the wife who has his number, and there is terrific support from June Watson as Margie's malign land-lady and Matthew Barker as the dollar store manger who everyone thinks is gay because he likes playing bingo.

There are shades of Mamet in the rat-a-tat dialogue, but Lindsay-Abaire has a bigger and more generous heart.

Good People: Hampstead Theatre Review


Charles Spencer

,

6 March, 2014

Guardian

What I like about the play is that it is never as straightforward as it looks. You expect to find yourself rooting for Margie against Mike who has become what is known locally as "lace-curtain Irish". But there is a touch of vindictiveness about Margie's determination to dredge up Mike's murky South Boston past, and Mike himself is not wholly despicable in his desire for self-improvement.

But Lindsay-Abaire's real theme is the intersection of economics and class. Financial desperation drives a nice person like Margie to nasty behaviour, while monetary comfort cocoons Mike from reality.

Lindsay-Abaire has, however, written a cracking lead role which Staunton fills to perfection. She is all flailing despair when fired, wheedling and needling in her scenes with Mike and yet very funny when asked, by his wife, if she is "lactose intolerant". There is good work from Lloyd Owen as Mike, who sees his safe world as under threat, from June Watson as Margie's vituperative landlady and Lorraine Ashbourne as her free-speaking best friend. Both Jonathan Kent's production and Hildegard Bechtler's design lend physical fluency to an intriguing play that proves Americans are every bit as class-conscious as us snobbishly stratified Brits.

Good People review


Michael Billington

,

6 March, 2014

Financial Times

The title itself is partly code: Margaret refers to Mike as being "good people" in the sense that carries connotations of working-class solidarity. But it also questions whether either of them deserves their own self-evaluation, he because of his resistance to her importunings despite the possibility that he may be the father of her handicapped daughter, she for deploying so many passive-aggressive stratagems. (Watching the play will be a chastening experience for anyone with such tendencies.) The first half is by and large a prolonged set-up for the sustained scene after the interval between Margaret, Mike and his wife Kate. Lindsay-Abaire and director Jonathan Kent ratchet matters up skilfully, almost imperceptibly, so that we never notice the gears changing, only that matters are now more intense than a while ago.

In this their principal asset is Imelda Staunton as Margaret, who has been coming over as mouthy and avoid-y from the word go (in fact, so rapidly does she begin that she even pre-empts that word) but is also masterly at playing beats and pauses. She may still be speaking in the same tone, but Staunton conveys that Margaret is now a little bit more deflated, or a little bit more desperate and prepared to risk a dangerous gambit. Lloyd Owen is a firm foil to her as Mike, but this is Staunton's show from beginning to end. A class act in every sense.

Imelda Staunton delivers a masterly performance in David Lindsay-Abaire's class-infused drama


Ian Shuttleworth

,

10 March, 2014

The Independent

Good People, receiving its UK premiere, is a superlatively cast production that's directed with mordant aplomb by Jonathan Kent. It asks provocative questions about the American class system and about the role that luck plays in separating the haves from the have-nots and it does so through the kind of artfully mortifying social comedy we associate with the author's compatriots: Bruce (Clybourne Park) Norris and Neil LaBute.

Imelda Staunton is magnificent as Margie, a tough, sharp-tongued single-mother with a severely handicapped adult daughter whom we first see begging to keep her dead-end job as a cashier at a dollar-store. She's chronically late not because she's feckless but because of the unreliability of the baby-sitter. Desperate for work, she hears that Mikey, a high-school boyfriend who has made good as a fertility doctor, is back in town and decides to appeal to him.

He is not overjoyed to see her. The moneyed medic's smugness and defensiveness (beautifully caught by Lloyd Owen) rile her into taunting him that he's "lace curtain Irish". Stung by this, he invites her to party which is then genuinely cancelled. Offended at what she perceives to be a slight, Margie crashes his sleek Chestnut Hill home where she's initially mistaken for a caterer by Mikey's glamorous, upper-middle-class African-American spouse (excellent Angel Coulby). The resulting scene is excruciatingly funny ("How's the wine?" asks the rigidly reluctant host; "How the fuck would I know?" she quips) with the maritally disaffected wife falling over herself to be gracious and egging Margie on to tell stories about Mikey's past that cast doubt on his determined belief that he rose by sheer desert that she is wretched because of bad choices.

The eloquent expression "making your luck" nicely captures both the unfairness of life's lottery and the necessity of creative effort. Margie's pluck, combative humour, mischief and those moments when the resilience falters and the desolation throws through are communicated with a lovely unsentimental warmth, though, in Staunton's richly convincing and rounded portrayal.

Good People, theatre review: Imelda Staunton magnificent as tough single mother


Paul Taylor

,

6 March, 2014

Daily Mail

Hildegard Bechtler conjures up a doctor's office, a chi-chi home, a supermarket back-lot, a small apartment and a bingo hall with not much more than a couple of twists of the revolve and some dropped walls.

Miss Staunton, who in looks could almost be twin sister to former Cabinet minister Hazel Blears, is becoming such a familiar figure to British audiences — is she Judi Dench's successor? She does little shrugs and throws of the head so beautifully that when Margaret is caught in a lie, it is done with artful subtlety.

The bingo scenes ensure a welcome dollop of sentimentality amid all the verbal jousting. With June Watson playing a waspish landlady, and Matthew Barker playing the supermarket manager, the acting is uniformly strong.

Good People has a Good Cast and it is another success for the resurgent Hampstead.

Class act Imelda is the heir to Dame Judi: QUENTIN LETTS reviews Good People


Quentin Letts

,

7 March, 2014

Metro

A few years ago, Hampstead Theatre was stuck in the creative doldrums. Under artistic director Edward Hall, however, it has undergone a rebirth and once again become a reliable source of sparkling scripts and great casts.

The venue's run of excellent form continues with David Lindsay-Abaire's grittily comic examination of class, luck and moral goodness in working-class South Boston, or Southie, as it's known to its residents.

The script's rare blend of pathos and satirical poise is perfectly realised in Jonathan Kent's beautifully acted production. The scene in which Imelda Staunton's big-hearted but destructively straight-talking Margaret goes to confront Mike (Lloyd Owen) and his wife, Kate (Angel Coulby), in their palatial home is a masterpiece of spiky social comedy.

Good People continues Hampstead Theatre's artistic rebirth
,

11 March, 2014

WhatsOnStage

The unmistakeable silence of a really good new play taking its hold on an audience descends on Hampstead Theatre as Margie (Imelda Staunton), a single mother who's just been fired, seeks out an old boyfriend, Mike (Lloyd Owen), who's gone up in the world.

Reunited with her Sweeney Todd director, Jonathan Kent, Staunton combines the audacious fire of Mrs Lovett with the deep-buried sense of hurt and decency of her Vera Drake for Mike Leigh. Margie has a physically disadvantaged daughter, Joyce, whom we never see, and whose paternity becomes an issue when she visits Mike and is mistaken at first by his young black wife, Kate (brilliant newcomer Angel Coulby), for a caterer.

The set-up is stark and simple: we see Margie losing her job as a cashier in a dollar store (the South Boston equivalent of a pound shop), visiting Mike in his office to seek help and wangling an invitation to his birthday party on Chestnut Hill in the suburbs. The party is cancelled but Margie goes anyway, assuming Mike doesn't want her mixing with his new class of friends.

This segues into a three-cornered, bristling conversation piece about roots, racism, Mike's background of violence with a suggestion that his marriage to an African American is some sort of guilty reparation, and social mobility in a particular neighbourhood.

That "Southie" area is deliciously caught in the riotous performances of June Watson and *Lorraine Ashbourn*e as two of Margie's friends in scenes that book-end the show-down.

Good People review


Michael Coveney

,

6 March, 2014
Cast
Cast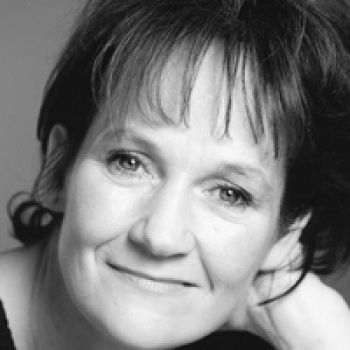 Jean
Lorraine Ashbourne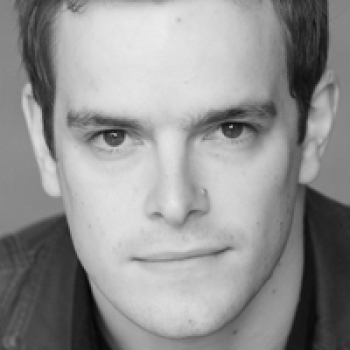 Stevie
Matthew Barker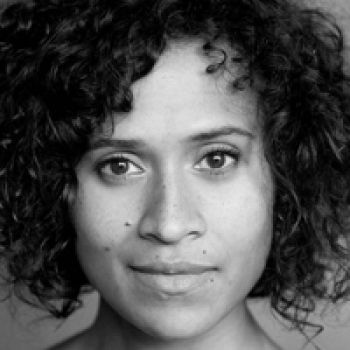 Kate
Angel Coulby
Mike
Lloyd Owen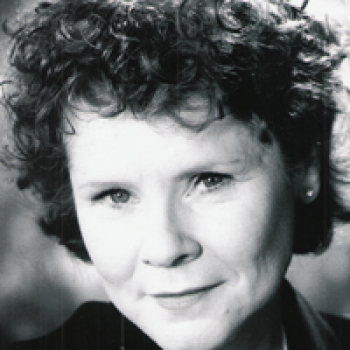 Margaret
Imelda Staunton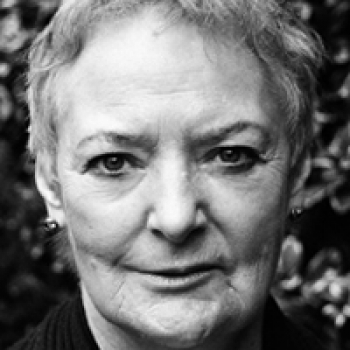 Dottie
June Watson
News
Tickets
Tuesday – Saturday evenings 
Full price: £32/£29
Concessions: £18* 
Groups: For every 9 tickets get the 10th free
Access: £15
Monday, matinees and Previews 
Full price: £25/£22
Concessions: £15* 
Seniors (matinees only): £18/£15
Groups: For every 9 tickets get the 10th free
Access: £15
*Under 26, Jobs Seekers allowance and Student concession seats will be allocated in the front row of the stalls and back row of the circle (indicated by pink seats with an 'i')
Audio described performance:
29 March at 3pm, with a touch-tour at 1.30pm
Captioned performance:
1 April at 7.30pm, with a transcribed post show discussion
KEEPING YOU SAFE AT HAMPSTEAD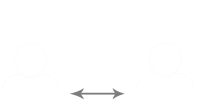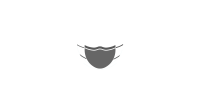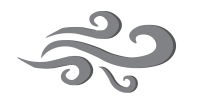 STATE OF THE ART VENTILATION