EXTRA WEEK ADDED TO MEET DEMAND - NOW PLAYING UNTIL 9 MARCH
'Absolutely riveting' ★★★★ The Times
'An impeccable cast... Adrian Lester dazzles' ★★★★ The Guardian
'This hundredth production at the theatre is worthy of congratulation' ★★★★ The Independent
'Highly recommended' ★★★★ Mail on Sunday
'Extraordinarily moving' ★★★★ Daily Express

---
Winner of the 2018 Pulitzer Prize for Drama, Martyna Majok's Cost of Living receives its highly anticipated UK Premiere at Hampstead Theatre.
John, a wealthy, brilliant, and successful PhD student with cerebral palsy, hires Jess, a recent graduate who has fallen on hard times, as his new carer.  Across town, truck driver Eddie attempts to support and re-engage with his estranged wife, Ani, following a terrible accident that has left her quadriplegic. As four very different lives collide and entwine, roles are unapologetically flipped, reversed and exposed - who is actually caring for whom?    
Martyna Majok's exquisitely original, honest and deftly funny new play explores our need to connect and be loved regardless of the gulfs that disability, race, class, and wealth place between us.
Hampstead Theatre's Artistic Director, Edward Hall, has directed many of Hampstead's greatest successes including the Olivier Award winning Sunny Afternoon, Chariots of Fire, Filthy Business and I and You.
Adrian Lester makes his Hampstead Theatre debut in the role of Eddie. He is joined by Katy Sullivan, who will make her UK stage debut as Ani. Emily Barber, in the role of Jess, and Jack Hunter, in the role of John, also make their Hampstead Theatre debuts. 

Cost of Living has been kindly supported by the Godwin family.
The Times

The play, set in New Jersey in modern times, feels so real that you could reach out and touch it. It's a snap shot of the kind of lives that are invisible, in general, and rarely make it to the stage.

There's Eddie caring for his estranged wife, Ani, a recent paraplegic from an unspecified accident. She's angry at the world and that includes him. Switch to another home, a nice flat, inhabited by John doing his PhD at Princeton, who is also in a wheelchair because he has cerebral palsy. Jess, a young Polish-American barmaid, has applied for the job to be his carer and is clearly nervous. "Sorry, I never worked with the... differently abled…" He snaps: "Don't call it that, it's f***ing retarded." And we are off.

This play, by Martyna Majok, won the Pulitzer Prize for Drama last year. It is a complex story about both disability and poverty but also about loneliness and need. I don't think you could accuse it of being politically correct. At its best, it's absolutely riveting…

There is one scene, in a bathtub, that has you on the edge of your seat…This play will make you shiver for so many reasons.

'Pulitzer Winner is a compelling tale of need and isolation'


Ann Treneman

,

2 February, 2019

The Guardian

'For the 100th premiere in his decade-long tenure at Hampstead Theatre, Edward Hall has chosen a Pulitzer prize-winner by the Polish-American Martyna Majok that deals with people marginalised by society... this is a play that increasingly gets under your skin through its ability to provoke feeling without lapsing into sentimentality.'

'Majok presents us with two parallel storylines. Eddie, an unemployed New Jersey truck driver, tries to get back with his estranged wife, Ani, who is paraplegic as a result of a road accident. We also see John, a Princeton PhD student with cerebral palsy, employing a young female carer, Jess, who scrapes a living working in bars. Majok captures the tetchiness in both relationships: Jess irks John by using a term like "differently abled" while the free-swearing Ani greets Eddie's offer of help by snarling: "You're not doing penance on me." Yet Majok movingly shows four people bound together by mutual need... this is a play about our dependence on other people that is impeccably acted.'

'Adrian Lester suggests Eddie is an instinctive man driven by a craving for his wife's surly companionship. Katy Sullivan, who was in the original New York cast and who competed in the 2012 Paralympics, captures vividly Ani's wary toughness and blunt humour. Jack Hunter pins down John's mix of arrogance and vulnerability, and Emily Barber as Jess neatly embodies an America in which even the educationally qualified end up on the breadline. Fluently directed by Hall, it's a play that argues, like John Donne, that no man or woman is an island entire of itself but a part of the main.'

To read the full review please click here to visit The Guardian online.

'Adrian Lester dazzles in stirring portrait of poverty'


Michael Billington

,

1 February, 2019

The Independent

'Martyna Majok's Pulitzer Prize-winning play gathers together four people of a type we rarely encounter on the stage: the disabled and the carers who are paid to make their lives feasible. It's not a piece that's bent on swathing its subjects in ennobling sentiment. John, a student with cerebral palsy, snaps at Jess, whom he has just recruited to shower and dress him each morning, that the expression "differently abled" is "f**king retarded". Cost of Living is a rare combination of matter-of-fact candour and watchful empathetic insight – plaited qualities found in abundance in Edward Hall's production which sees the superlative Adrian Lester head a crack cast.'

'Katy Sullivan, the American actor who created the role of Ani – and who is a bilateral amputee and Paralympian – is tremendous as this ferocious motormouth figure. She tries to ward off the eager, slightly clumsy solicitude of her ex-spouse with volleys of New Jersey invective. In vain. Lester wonderfully conjures Eddie's capacity for loving warmth and his deep, underlying loneliness. There's an extraordinarily beautiful scene in which Eddie is giving Ani a bath... It's one of the most tender and sensual things that I have seen.'

'Emily Barber and Jack Hunter are also very good as the other two – she gives him a complete shower at one point – and there's line, delicately blurred, between the awkward eroticised intimacy of their encounters and tensions between them caused by nationality, class, expectation.'

'Cost of Living marks the hundredth UK premiere that Edward Hall and Greg Ripley-Duggan have mounted at Hampstead since they started there in 2010. Averting my eyes from the very odd dud, I pass on my congratulations. Which other theatre would be so hospitable to unapologetically highbrow plays like Tony Kushner's The Intelligent Homosexual's Guide to Capitalism and Socialism, or Rajiv Joseph's Describe the Night?'

To read the full review click here to visit The Independent online. 

'Adrian Lester heads a crack cast in this sharp-talking Pulitzer-winner'


Paul Taylor

,

1 February, 2019

Mail on Sunday

'This smashing new play, by American writer Martyna Majok.'

'Adrian Lester plays (superbly) a truck driver, Eddie, who supports his estranged wife, Ani, following a car smash that's left her quadriplegic.'

'John, a rich, snobbish PhD student with cerebral palsy (played by Jack Hunter) takes on a new carer, the nervy Jess (Emily Barber), who's on her uppers and living in her car. You soon realise that those doing the washing and towelling are the ones in deepest need.'

'Edward Hall's expert direction ....coaxes fine performances from a top-notch cast, in particular Adrian Lester as truck driver Eddie'

'Especially magical is the American actor and 2012 Paralympian Katy Sullivan as the fierce but vulnerable Ani. Highly recommended.'

'Cost Of Living, Hampstead Theatre'


Robert Gore-Langton

,

10 February, 2019
Artistic team
writer
MARTYNA MAJOK
director
EDWARD HALL
DESIGNER
MICHAEL PAVELKA
LIGHTING
MATT HASKINS
SOUND
PAUL GROOTHUIS
COMPOSER
SIMON SLATER
VIDEO DESIGNER
IAN WILLIAM GALLOWAY
CASTING
SUSIE PARRISS CDG
Cast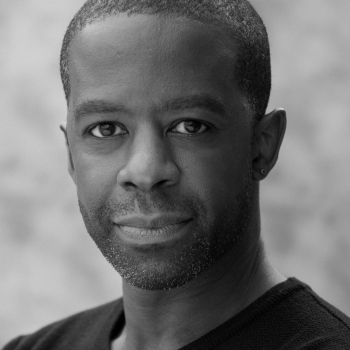 EDDIE
ADRIAN LESTER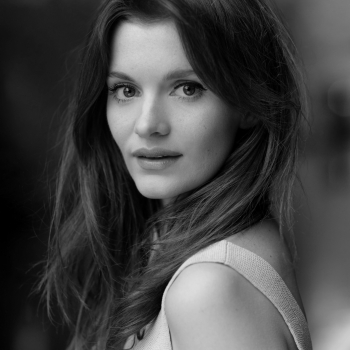 JESS
EMILY BARBER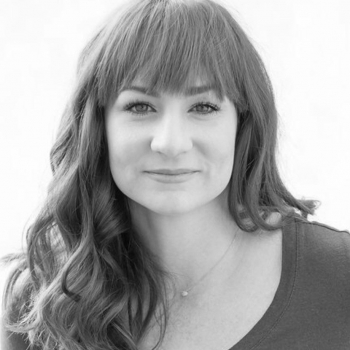 ANI
KATY SULLIVAN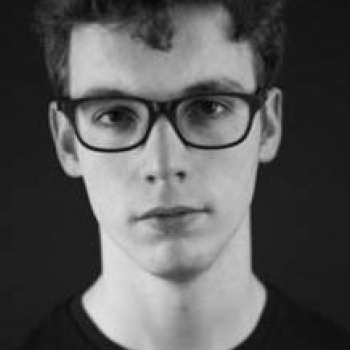 JOHN
JACK HUNTER
Previews, Mondays and matinees 
Full price: £30/£27/£18
Under 30s/Students: £15/£10
Seniors (matinees only): £22/£20
Groups: For every 9 tickets get the 10th free
Access: £16
Tuesday – Saturday evenings 
Full price: £40/£37/£32/£25
Under 30s/Students: £15/£10
Groups: For every 9 tickets get the 10th free
Access: £16
All prices are subject to change. Book early for the best price.
KEEPING YOU SAFE AT HAMPSTEAD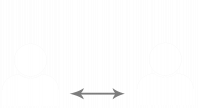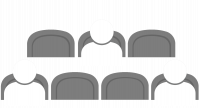 REDUCED AUDIENCE CAPACITY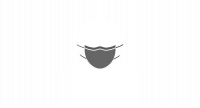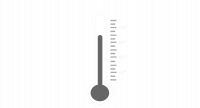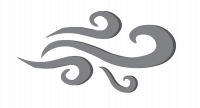 START OF THE ART VENTILATION