A HAMPSTEAD THEATRE PRODUCTION
WILD
By MIKE BARTLETT
Directed by JAMES MACDONALD

Running time: 1 hour 50 minutes without an interval
£10 - £35 (See ticket information)
Let me tell you, now you're in the club, that it's important to keep a sense of humour, because things are going to get, now and for the rest of your life, extremely difficult
CAN'T GET TICKETS? For returns keep checking back as tickets returned in advance of the performance will be released for resale on the website. On the day of the performance, the box office runs a returns queue for any tickets that have been returned within 48 hours of that show. The queue opens no earlier than 2 hours before curtain up. Tickets will be sold one hour before the performance at full price (no concessions are available) to the customers in order of the queue, two tickets per customer. We cannot guarantee that returns will be available. OR check out the Wild free-stream here, live online Saturday 23 July at 19.30BST.
---
Last week, Andrew was that guy with his girl lunching in KFC, discussing apartments and making plans for the future. Today he's in Moscow, in an undisclosed hotel room, on the run and at risk of assassination.
Last week, a nobody. This week, America's Most Wanted: a man who humiliated his country with one touch of a button.
Mike Bartlett's darkly comic new play explores the unexpected, bewildering, and life-changing consequences of challenging the status quo at a global level. As the State grows more powerful because of technology, and technology grows more powerful because of the State, where do the self-appointed protectors of the rights of the citizen stand? Heroes? Or traitors?
Bartlett returns to Hampstead following his critically acclaimed stage adaptation of Chariots of Fire. His other plays include the Olivier Award-winning King Charles III, An Intervention, Bull and Love, Love, Love.
James Macdonald returns to Hampstead Theatre following The Arrest of Ai Weiwei by Howard Brenton. Wild is his second collaboration with Bartlett following Cock (Royal Court). James's many other theatre credits include The Father (West End) and Caryl Churchill's Escaped Alone (Royal Court).
Wild has been kindly supported by The Godwin Family.
The Times

'Mike Bartlett was asked recently which three words he would use to describe his new play, Wild. Typically, he gave just one word which was, er, "wild". So let me help him out. How about "ride"? Because that, really, is what this is. It's not a journey, or a story. It's a ride, as in funfair. It's the Mike Bartlett Wild Ride ride.'

'What is real and what is not? Bartlett starts to play with the reality we see. Andrew is visited by a woman named George and a man named George. The woman, played by Caoilfhionn Dunne, has a wide toothy grin and a face that is so mobile it might as well have a scooter. I found her a joy to watch.'

'This play takes Snowden as its starting point, but then charts its own territory, although Bartlett has much to say about our new world without rules'

'James Macdonald, who directs with good pacing throughout, builds the tension nicely until we are left wondering just what it is we have seen.'

'So here's the third word to describe this play: fascinating.'

To read the full review please click here to visit The Times online.

'Bartlett's new play is not a journey, or a story. This is a ride — a funfair ride'


Ann Treneman

,

21 June, 2016

The Guardian

'Mike Bartlett's plays oscillate between the intimate (Cock, Contractions) and the epic (King Charles III, Earthquakes in London). In his new 100-minute piece he combines the two by showing us three people playing cat-and-mouse games in a Moscow hotel room but ending with a vision, through a startling theatrical coup, of the world turned upside down.'

'Under the surface of a mystery thriller, Bartlett is, in fact, dealing with the ethical and political consequences of Snowden's 2013 revelations. He suggests that the US, founded on the principle of freedom, has sacrificed any claim to the moral high ground.'

'It is excellently directed by James Macdonald and acted with great finesse. Farthing's Andrew catches the paradoxical caution and tragic innocence of a man who has changed perceptions of power through his revelations.'

'Bartlett has certainly found a way of embodying his fears that, thanks to Buether's scenic reversal, is defiantly and uniquely theatrical.'

To read the full review please click here to visit The Guardian online. 

Wild review – 'Bartlett's whistleblower thriller turns world upside down'


Michael Billington

,

22 June, 2016

The Telegraph

'Mike Bartlett follows up his recent successes on stage (King Charles III) and the small-screen (Doctor Foster) with a show that boldly attempts to come at the subject from a fittingly mind-blowing angle.'

'Wild confirms him as a playwright impressively willing to wrestle with the big questions of our time and, in its closing stages it delivers the year's most sensational coup de théâtre.'

'The whole creative team (and let's hear it for the back-stage crew too) pull together to leave us with a searing final image of what Bartlett contends Snowden's existential situation (and our own, in the light of his trust-shattering revelations) to be: man in a state of chronic limbo and uncertainty.'

'The core intellectual provocation is insightful (does anyone fundamentally care about those Snowden disclosures?)' 

To read the full review please click here to visit The Telegraph online.

Wild review: 'bold and fittingly mind-blowing'


Dominic Cavendish

,

21 June, 2016

Financial Times

'Bartlett's play begins in a hotel room, apparently in Moscow. A man is being erratically wooed to ally himself with the organisation represented by an eccentric woman. No real-life names are used, but to all intents and purposes this is a version of WikiLeaks attempting to recruit Edward Snowden on an ongoing basis after his sensational revelations.'

'It is Caoilfhionn Dunne who gets to riff, bounce and generally mess with his head, as if Tigger had become a KGB interrogator. It is a performance that deserves to make Dunne's reputation.'

'Eventually, though, she needs a break, and is succeeded by the lanky, understated John Mackay, who insists that he is the real representative of this quasi-Wiki outfit, and ratchets up Andrew's paranoia'

'Even by the exuberantly inventive standards of Miriam Buether this is a doozy... Quite literally off the wall'

To read the full review please click here to visit the Financial Times online. 

Wild review: 'Breathtaking'


Ian Shuttleworth

,

22 June, 2016

The Sunday Telegraph

'Miriam Buether's design pushes the envelope in all kinds of remarkable ways to assist Bartlett's Pinteresque portrayal of an Edward Snowden-like character'

'Andrew is riled, antagonised, made more paranoid still with further comings and goings, and the core intellectual provocation is insightful'

'A sensational coup de théâtre'

 

Wild Review: 'Snowden drama hits the heights'


Dominic Cavendish

,

26 June, 2016

WhatsOnStage

'So, Wild is Mike Bartlett (Doctor Foster; King Charles III) doing Edward Snowden. A young American named Andrew sits in a Russian hotel room; he's spilled the secrets of how his government spies on its citizens. He's visited by a representative of a WikiLeaks-style organisation, supposedly there to help. Andrew has, after all, just detonated his own life as well as Western civilisation.'

'There's Pinter-menace in Caoilfhionn Dunne's exceptionally good performance'

'But things are not what they seem in James Macdonald's superbly controlled production. The play is less about staging big headline 'themes' that emerge from the Snowden leaks, and more about the individual. Or about using an individual to illuminate some of those themes.'

'Bartlett's clever play prods you to forge connections, to go from the micro to the macro.'

'The final scenes feature a stunning coup de theatre. To say more is to spoil - for the play plays with you, slings you around. It asks you to further question what's gone before, who is who, what's right and wrong, or even just up and down.'

'Wild becomes a wild ride indeed: one that will leave you utterly gripped, at the edge of your seat... and one that will, I hope, allow the reader forgive such clichéd turns of phrase. They're also not quite what they seem.'

To read the full review please click here to visit WhatsOnStage online.

Wild review, Hampstead Theatre


Holly Williams

,

21 June, 2016
Artistic team
WRITER
DIRECTOR
DESIGNER
MIRIAM BUETHER
LIGHTING
PETER MUMFORD
SOUND
CHRISTOPHER SHUTT
consulting illusionist
BEN HART
Cast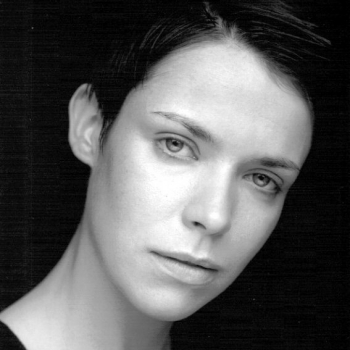 Woman
Caoilfhionn Dunne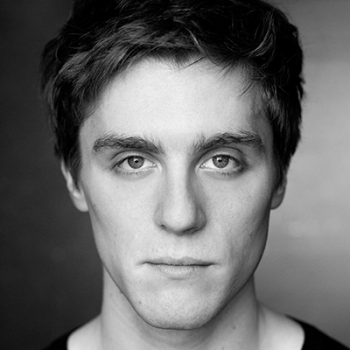 Andrew
Jack Farthing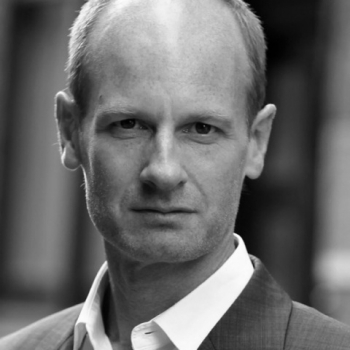 Man
John Mackay
Previews, Mondays and matinees 
Full price: £28/£25/£18
Under 30s/Students: £15/£10* 
Seniors (matinees only): £20/£18/£15
Groups: For every 9 tickets get the 10th free
Access: £15
Tuesday – Saturday evenings 
Full price: £35/£30/£25
Under 30s/Students: £15/£10* 
Groups: For every 9 tickets get the 10th free
Access: £15
*Under 30s and Student concession seats are available in rows A (£15) & Q (£10)
Audio described performance:
28 May at 3pm, with a touch tour at 1.30pm
Captioned performance:
2 June at 7.30pm, with a transcribed post show discussion